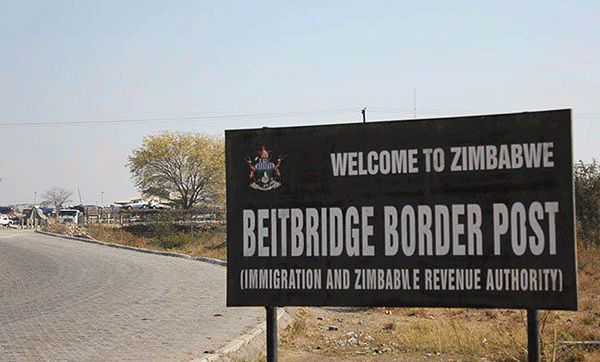 THERE was chaos at Beitbridge Border Post yesterday as hundreds of Zimbabwean cross-border traders had their goods confiscated after they were caught up in a rush to leave South Africa amid growing discontent over the electricity crisis in that country.
Economic Freedom Fighters (EFF) members led by Julius Malema are leading a national shutdown and demanding restoration of electricity as the country continues to witness debilitating power cuts.
Protesters yesterday called for the ouster of South African President Cyril Ramaphosa who they accuse of gross incompetence.
Zimbabwe Chamber of Informal Economy secretary-general Wisbon Malaya told NewsDay that the situation at the Beitbridge Porder Post yesterday was chaotic, adding that urgent intervention was needed.
"Actually, I am on my way from South Africa. On Friday, I witnessed the Gauteng Police arresting and confiscating goods of street traders that are not South Africans. On Sunday, several cross-border traders tried to come back home in a rush before the protests causing chaos at the border.
"Thousands of goods such as blankets, carpets, cooking oil, yoghurt, and other dairy and poultry products were confiscated. I witnessed poor women and cross-border traders looking hopeless at the border. One old lady fainted at the border after a load of her onions were confiscated," Malaya said.
He said informal traders had become extremely vulnerable in foreign lands.
"There is need to educate cross-border traders about what is allowed and not allowed at the border post, as well as how to register to trade commercially in order to operate safely."
Vendors Initiative for Social and Economic Transformation (Viset) executive director Samuel Wadzai said the ongoing protests in South Africa would have a negative bearing on Zimbabwean traders.
"The prevailing situation is worrying. We have seen the deployment of the military in SA, and this will severely affect cross-border traders' ability to trade in the neighbouring country," Wadzai said.
Related Topics