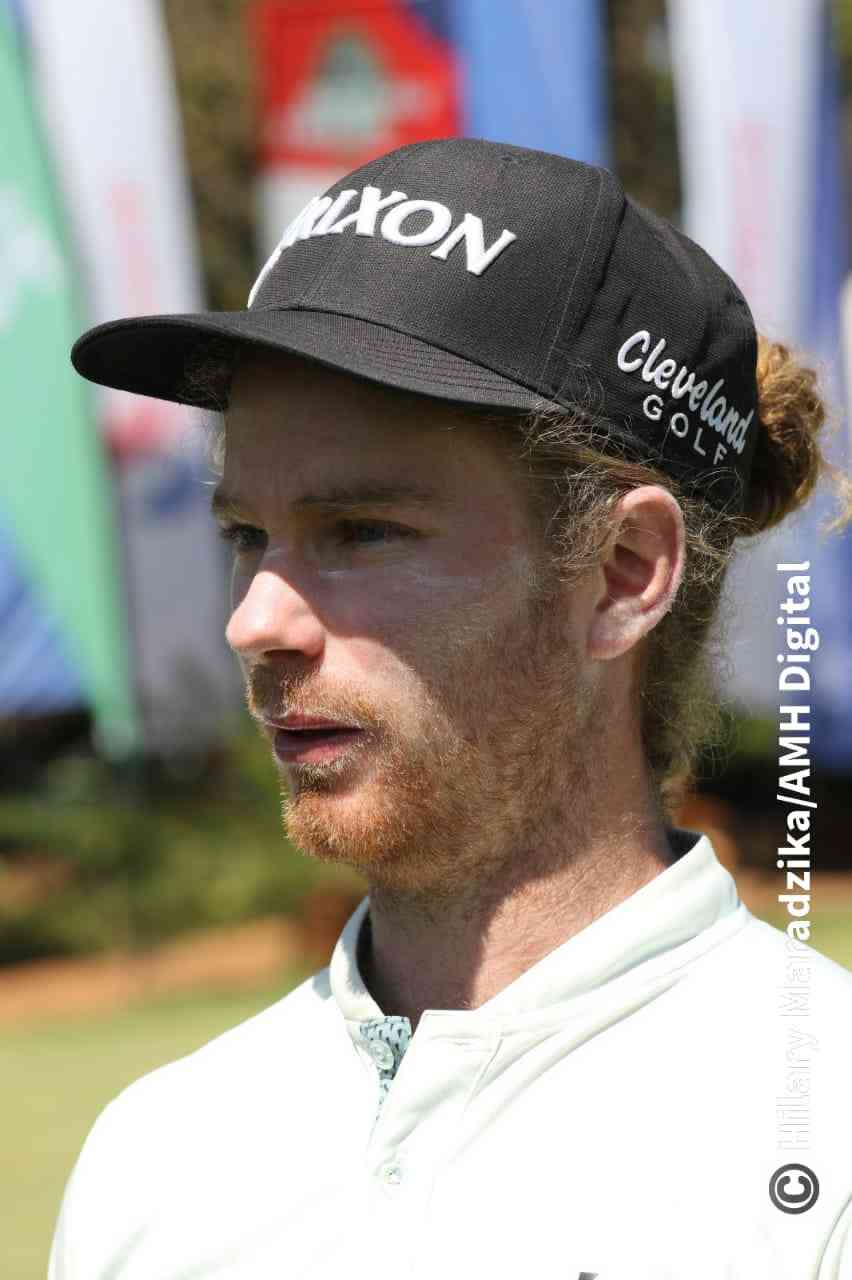 HIGHLY-rated Zimbabwean golfer Kieran Vincent might not have played his best golf in the opening round of the FBC Zimbabwe Open, but he is focusing on the positives after still managing to card a solid 72 at Royal Harare Golf Club yesterday.
The 25 year-old rising star, who recently won the International Series Vietnam title on the Asian Tour, is leading Zimbabwe's bid for a first local Zimbabwe Open winner since Mark McNulty's in the year 2000.
Starting his opening round on the 10th tee, Vincent did not get off to the ideal start when he made a bogey his first hole before going on a run of six straight pars from the 11th to the 16th hole.
He finally managed his first birdie of the day on the par-four 17th but immediately gave a shot back with a bogey on the 18th as he made the turn in 37.
After struggling with his rhythm on the front nine, Vincent played much better golf in his final nine holes as he made birdies on the third and seventh holes while his only bogey came on the par-three fifth hole.
"Today was a bit up and down but definitely some positives to take out from it. I was able to scramble around and still shoot even par," Vincent said in an interview after his first round.
"It was probably my 'C' game, which is exciting because if I can shoot 72 with my 'C' game hopefully we can get something going and get my B or A game going tomorrow so I'm excited for that."
Vincent said he relished the opportunity to play alongside some of the big names on the Sunshine Tour after being paired with 11-time winner Jaco Alhers and the defending Zimbabwe Open champion Albert Venter, both from South Africa.
Alhers rallied with three birdies on the front nine to card one-under 71, while Venter has some work to do after beginning his title defence with a 73.
"It was a great opportunity to play with some great players, obviously Jaco came from his win not too long ago and Venter was able to win here last year. It was great company I enjoyed my time out there even though it didn't seem like I had my best golf out there," he said.
"Conditions were good, but it's definitely not easy. I haven't played in the Zim Open here in a couple of years but I've been able to play in a couple of weeks but conditions have changed a little bit since I last played. It was definitely a little bit tougher than what I was used to, so, it's definitely separating the men from the boys out here which is great."
While he was playing alongside the big boys on tour, Vincent, who is only in his second season as a professional also enjoyed the experience of playing in front of his parents, who followed his every shot during the round.
"Obviously, mom and dad don't get to watch me play every week so it's just a blessing to be able to have them out here and obviously the local fans having them in your corner is nice," he said.
"It's something unique for me I haven't been able to have that opportunity to play with fans behind you for a while and excited to have it back and excited to have more fans show up tomorrow."
Heading into today's second round, Vincent said he would not change his approach but will look to execute his better.
"My strategy will stay relatively the same, I just need to start executing better," Vincent revealed. "I think the strategy today was the right one. We just need to be a little better executing it so we will have kind of a similar game plan tomorrow. It should be exciting because the boys will get hot and get the putter going, the greens are pure enough that if you start it on the right line you know it's going in. So yeah I'm just excited the course is looking great and looking forward for tomorrow."
Related Topics