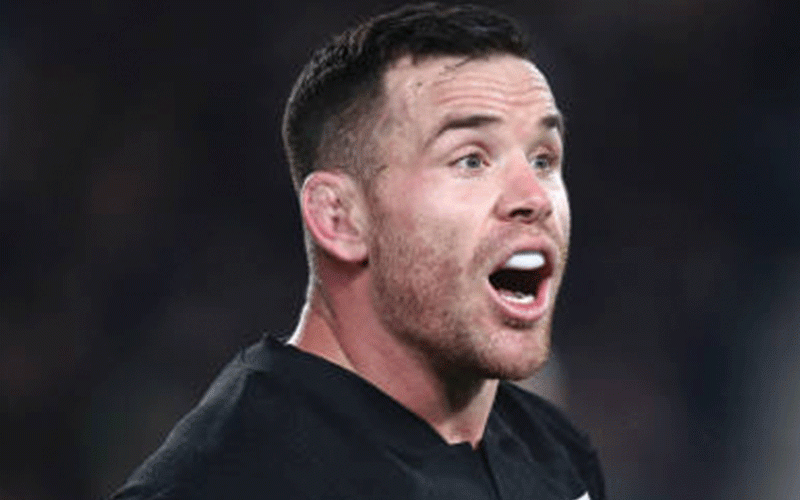 RYAN Cotty was capped forty-eight times for the All Blacks, the New Zealand national rugby team as a centre and would no doubt have played many more times had he not played at the same time as a formidable selection of centres, including Sonny Bill Williams, Ma'a Allan Nonu and Conrad Smith.
However, he also missed out on many opportunities to represent his country on account of a series of injuries, most notably when he suffered six concussions within eighteen months, which led close family members to have grave concerns for his long-term future health.
We might well then understand and indeed sympathise with Ryan when we hear him say that, as far as he was concerned, "Being injured is worse than losing."
But is that true? Many sportsmen have argued that there is nothing worse than losing.
Coming second is simply being 'first-loser', they claim (but, if that is the case, then they should realise they have come first!) They will argue we must hate losing if we are to succeed; we must never be happy losing.
For a sportsman, there is nothing worse than losing. So, how does Ryan Cotty come to his decision and is there some validity in it?
He might well be saying that the physical pain of an injury is far greater than any emotional pain we may experience. We can consider with some justification too that an injury can linger for a long time while the pain of defeat may only last a short period of time.
Furthermore, an injury means the player loses the ability to play, not just loses a match.
The freedom we have when we are injury-free is more compelling; we may lose a match but to lose the opportunity and privilege of playing, full- stop, winning or losing, is far greater.
Being injured also raises doubts in the mind of a player as to whether he may ever play the sport again and even if he does, whether he can play at the same level again, with the same confidence and commitment.
Being injured takes a player away from the team, away from the practices and matches where there is a deep sense of belonging and identity and achievement; remaining injured in the solitude of the treatment room deprives a player of such vital ingredients in their mental well-being.
The injured are the forgotten people, yesterday's people; those who lose a game are still in people's focus. We hear far less of Tiger Woods now as he continues to fight his injuries.
Others may well argue that being injured is not worse than losing. Being injured may prevent someone from participating actively, but it also opens doors for different participation.
Even when someone is injured, he can still watch sport; commentate on sport, coach sport, study sport.
When injured we learn to appreciate and value more the privilege and opportunity that sport can bring, whether it is winning or losing. Just to play is such as joy but we can enjoy sport in other ways.
So, is being injured worse than losing? Is it the worst thing that can happen to a sportsman? What about being dropped? Might that not be something harder? To look to see our name on the team sheet only to find it missing can be devastating, especially if unforeseen.
It is now saying we are not good enough. How do we handle that? It is not a game we have lost; it is more.
Then too, many will say that retirement is worse than even injury. Everyone knows it will come though we do not know for sure when losing or injury may come but there will come a time when we can no longer compete at the level we once could.
We have become so used to our routine but there is no point of return. We may come back from a loss or even injury but never from retirement. Is that not just the worst?
Injuries are certainly something that we have to help our children handle. Injuries, relegation, retirement even, all will come at some stage and we must help them to be able to handle them all, not just help them to play. Losing is not bad when we have lost the chance to play.
More than that, we must help youngsters to see injury in its true perspective and ensure they do not play through injuries as this will only affect them in a deeper and worse way later.
We must have been concussed if we do not understand that.
Eve Langlais said that there is "Nothing worse than losing an argument to yourself."
Well, we cannot afford to lose this argument: being injured is worse than losing.
Related Topics