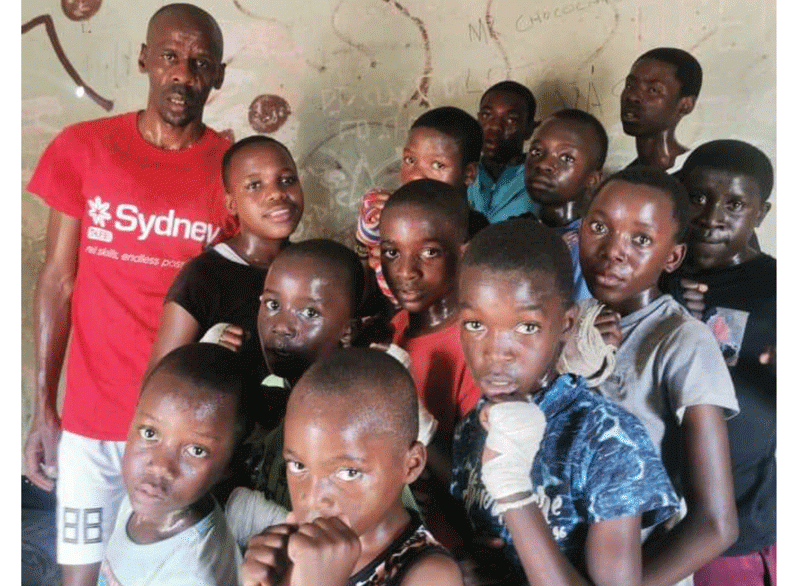 HE has been nominated for the inaugural 2023 African Influencer Awards (Sports Influencer of the Year category) for advocating for grassroots development in the sport of boxing.
The awards are run by local media organisation Influencer Media and he has been nominated together with women national cricketer Loryn Phiri.
Arnold "King Yaya" Sibanda, a Level One boxing coach who used to play football hails from the sprawling, densely populated suburb of Njube in Bulawayo where he has established a boxing academy targeting primary and secondary school-going children in one of the oldest locations in the City of Kings and Queens.
To date, Njube Boxing Academy at Salukazi Arts Centre, houses 25 school kids under the guidance of Sibanda, who says his main thrust is to remove the youthful athletes from prowling the streets and discourage them from drugs and substance abuse.
It is 42-year-old Sibanda's dream to grow his academy to great heights and produce pugilists of repute in the near future.
"My dream is to become the best coach and produce the best boxers in the country and in the world. I want to produce a champion and to coach in the pro division. I also want to own the biggest boxing gym in the country where I will also be able to take care of orphans because there are a lot of kids struggling out there, failing to go to school, and sleeping on empty stomachs," Sibanda said.
The academy was only established last year in January.
Sibanda is a sportsperson who in the past has played football in the lower divisions for Njube Sundowns, Ajax Hotspurs and Quelaton and at some point player-coach at Ajax.
He is also former chairman at the junior development side Biya and Friends, owned by the US-based Highlanders' legend Thulani "Biya" Ncube.
"Every football person will venture into football coaching or administration later in life but I thought of being different. I told myself that not every child out there is a football player. If all of us take up football coaching, we are disadvantaging other athletes who have talents in other disciplines. I said to myself let me be different, start boxing and give some children an opportunity," he said.
"All the kids that are under my academy started with me, I did not poach any from any other academies. I introduced boxing to them and now they are doing wonders in the boxing circles. At one time we participated in a tournament at Barham Green and grabbed everything."
Njube Boxing Academy has participated in national tournaments in Victoria Falls where they have gone on three occasions, Gwanda and take part in every local tournament in the City of Kings and Queens.
But it has not been easy for Sibanda, who has been running the academy alone.
"It has not been easy. I run this academy by myself and I train these kids and I am self-employed. Where there are tournaments I have to raise the funds for participation. I train these kids from 7 am to 9 am for those going to school in the afternoon and on weekends and then I venture into town to run my personal business," Sibanda said.
"I am dealing with kids under the age of 18 and when we go to tournaments I have to go door-to-door to seek permission from their parents. I am happy, the response from the parents has been very positive and they trust me around their kids.
"I just wish we could get a sponsor and have these kids get life-changing skills. When I started this project I wanted to get these children out of the streets, far from alcohol, drugs and substance abuse and early child pregnancies and create future leaders that the community will be proud of."
He said the academy is registered with the Zimbabwe Boxing Federation.
Related Topics