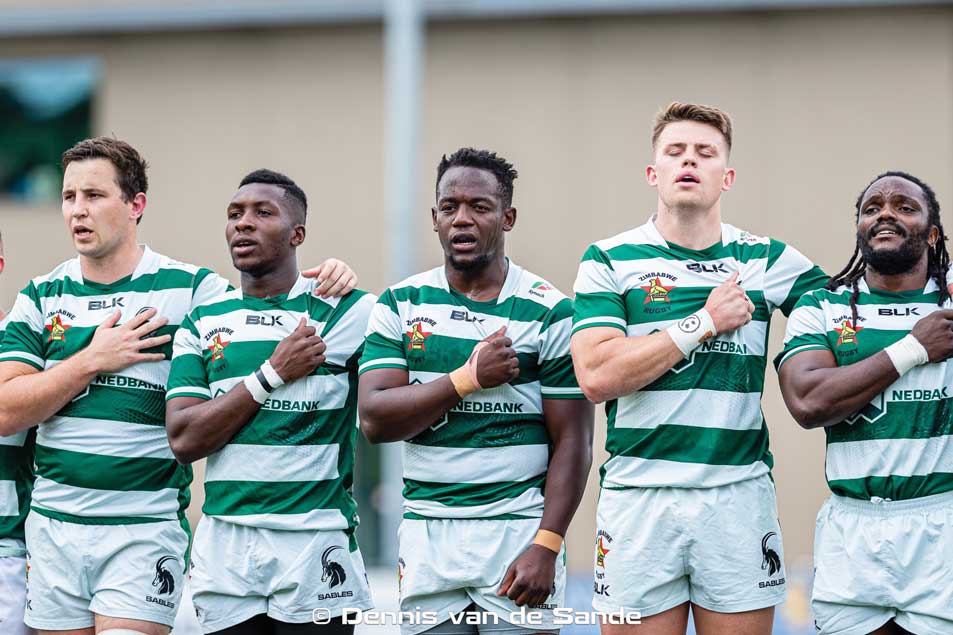 BY DANIEL NHAKANISO SABLES head coach Brendan Dawson lauded his players for their stamina to outlast a physical Ivory Coast outfit in a convincing 38-11 victory in their Rugby Africa Cup quarterfinal in Marseille on Friday.
The former Zimbabwe senior national rugby team captain was, however, the first to admit that they will need to improve on their accuracy and be more clinical as they brace for a tougher challenge against their perennial nemesis Namibia in the semi-finals on Wednesday.
Needing a win to keep their hopes of qualifying for next year's Rugby World Cup alive the Sables overcame a nervy start against a strong Elephants squad made up entirely of France-based semi and fully professional players to secure a victory and book a place into the semi-finals.
Outside centre Matthew McNab scored the first try of the match before right-wing Shayne Makombe scored one in each half.
The other tries came from replacement number eight Aiden Burnett with virtually his first touch of the game before hooker Matthew Mandioma capped it off when he went over the line towards the end of the game.
The absence of a reliable goal kicker in the team, however, remains a major concern after skipper Hilton Mudariki missed four conversions from kickable range, which could prove costly against a stronger Namibian side.
The Sables also struggled with their line-out set pieces with both hookers Matthew Mandioma and Liam Larkan missing their jumpers, while Dawson's men were on a few occasions bullied by the Ivorians in the breakdowns.
Dawson said although there were a number of things they needed to work on after struggling to capitalise on a few try-scoring opportunities, the victory was fantastic for the team's mindset with an eye on their next match against the Namibians.
"I'm obviously happy with the win, it's always great to win your first game. Ivory Coast was always a tough one and they were always going to come hard at us. They are a big side  with players who are playing here in France, so it's a great victory for us.
"Was it clinical and accurate? No, it wasn't. Was it our best performance? No, it wasn't, but a lot of positives came out of it," Dawson said yesterday.
The Zimbabwe coach said Ivory Coast gave them the physical test they needed ahead of their game against their southern African rivals, who are also known for their abrasive style of rugby.
"We played a big and dominating side with big forwards, but we countered all of that and I'm very happy with where we are. Playing against those big forwards has put us in good stead against Namibia. Now we are going to work on our accuracy and being clinical in the next few days before we take on Namibia. There's a need for us to be sharper, be more direct and a lot more aggressive and make sure that we look after our ball and are accurate at the breakdown and at set-pieces, but otherwise I'm very happy with where we are."
Zimbabwe are expected to include France-based loose forward Tapiwa Tsomondo in the matchday squad for the Namibia game to replace Burnett following his red card against Ivory Coast.
Versatile backliner Riaan O'Neil, who also plies his trade in France, could be another addition to the squad after missing the last match.
Related Topics