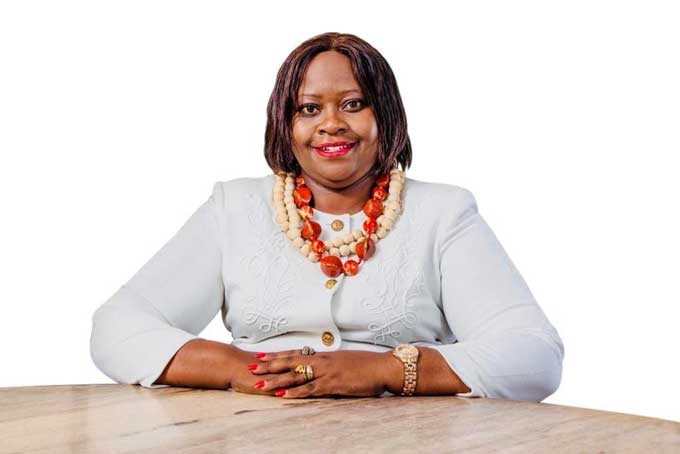 BRIDGET WADZANAI MAVHIMIRA AFTER a two-year break due to the Covid-19 pandemic, the Chibuku Neshamwari Dance Festival came back with a bang following the successful finale that was held at Harare Gardens where 10 provinces across the country were represented.
The event was sponsored by Delta Beverages and co-ordinated by the National Arts Council of Zimbabwe in association with the Zimbabwe Traditional Dance Association.
Delta Beverages corporate affairs executive Patricia Murambinda said the event went on according to plan as they had much time to prepare.
"After being away for two years, we are very excited to see the number of people who have come through not just on a national level, but even during the provincial level. Most people did come through", Murambinda told Standard Style.
The Chibuku Neshamwari Dance Festival started 40 years ago and according to Murambinda, Delta Beverages has been sponsoring it for close to 25 years now.
"The reason we have stuck to traditional dance is because we want to remind Zimbabweans of where we come from, our culture," she said.
"It is not just about traditional dance but there is meaning behind these dances and we want to remind the people of that as well."
During the competition, the groups that came through to the stage explained the dances.
"We want to educate the young generation, especially of the activities that our ancestors used to do and what makes us Zimbabwean," said Murambinda.
Dapurahunanzva Dance Group from Manicaland province won the first prize and pocketed US$15 000. The 17-member ensemble said they would use the money to develop themselves and start projects to sustain them in the long run.
Instead of performing dances such as madzviti, tangi, zhana which originate from Manicaland province, the group showed how Zimbabwe has adopted to inter-culture by performing a popular dance Mbakumba, derived from the sounding drums.
Mbakumba originates from Masvingo province (Gutu- Mukaro village) and parts of the Midlands province.
Other dances that were exhibited on the day included Jerusalema, Nsumbule, Setapa, Amabhiza, Nyau among other dances.
Murambinda said that their main aim by being consistent in holding the Chibuku Neshamwari Traditional Dance Festival is to encourage Zimbabweans to continue practicing the dances.
"As Delta we believe that as Zimbabweans we should show that we have pride in our culture and show the world that we have an identity," Murambinda said.
As the festival was being celebrated, Chibuku was also commemorating their 60th anniversary.
"Chibuku has come a very long way and we are 60 this year, whoever thought that Chibuku would be flavoured and purchased in a PET bottle", said Murambinda.
Related Topics