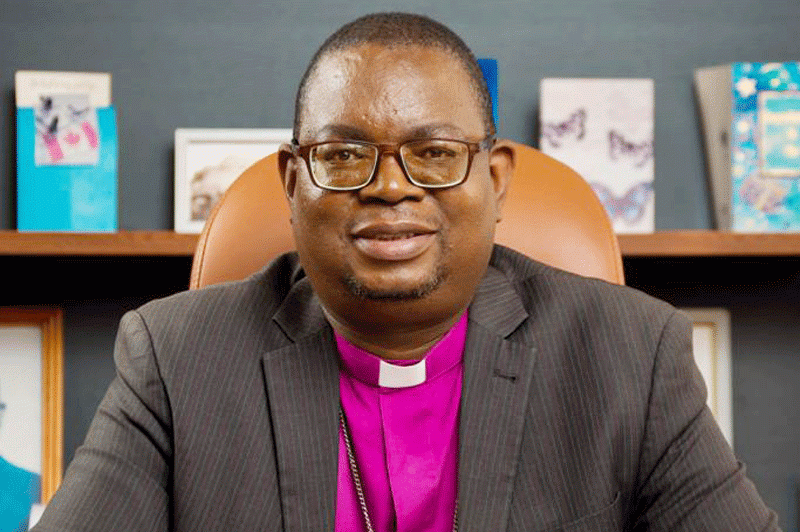 Anglican Bishop of Manicaland Eric Ruwona has given a lifeline to the backbone of the church, the Mother's Union, after donating money for mothers to start projects to sustain their livelihoods.
This was revealed during the Anglican Diocese of Manicaland four-day Mothers' Union conference that was held at St Mathias Tsonzo in Watsomba last week.
Hundreds of women from across the country attended the conference, which was being held after a two-year sabbatical due to Covid 19 restrictions.
Addressing delegates, Ruwona's wife Eunice, who is the president of the union, applauded the bishop's gesture which will go a long way in alleviating the challenges faced by women.
She also gave a report on the financial standing of the Mothers' Union.
"I am happy that we are gathered here for the Mother's Union conference for the first time after being stopped by the Covid-19 for the past two years," said the bishop's wife.
"We lost some members and would like to observe a minute of silence for each of the members we lost.
"It's very unfortunate at that time we did not have time to mourn with families of our members because of the Covid-19, but we were with them in our prayers.
"We would like to thank Bishop Ruwona for helping our mothers with money to start projects especially those who are not going to work and l is happy most of them are doing well."
Ruwona attended the conference alongside the diocesan secretary Reverend Edmond Samutereko.
Chaplain of the Mothers Union Walter Majoni was also instrumental in organising the conference.
Ruwona said the church is eager to teach women entrepreneurship skills.
"I am happy most of them are successfully doing their projects but in future we want to organise entrepreneur workshops so that mothers in our church's knows how to run a business," he said
Ruwona recently requested for more land from the government to construct church-run schools.
The church runs 54 primary and secondary schools in the province.
Some of the schools are St Faith, St Augustine and St David Bonda High schools, among other.
Related Topics