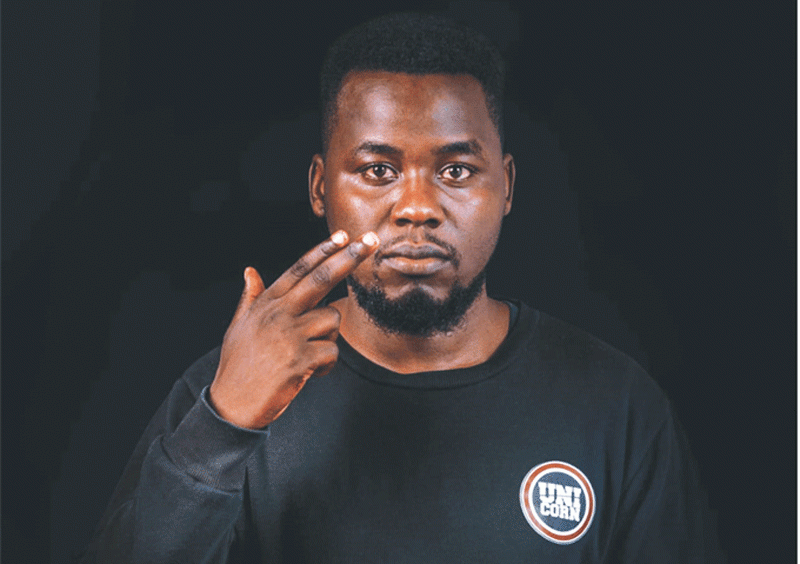 BEING a celebrity does not make one automatically wealthy as portrayed by most A-list American celebrities.
Unlike first world countries, Zimbabwe does not have a very potent "star system", meaning to say social media presence does not automatically get you up the ladder.
For this reason, most celebrities have undertaken entrepreneurship and some are even employed so as to be able to fund their creative process. This is the story with Brian Kadyamarunga popularly known as Brian Jeck, who produces his own music and owns a media house, known as Zerooo.
Though Brian Jeck is well recognised as an artist, he has a full time job as a sound engineer.
"The celebrity channel is not my main source of income considering Zimbabwe's economic situation," Brian Jeck told Standard Style.
"Not a lot of people book you to perform, so going to work becomes an advantage as I will be getting a fixed salary."
The 28-year-old drill artist has released two albums namely; Zim Drill King Extended in 2021 and Unicorn in 2022.
He came to the spotlight and mainstream of Zimbabwe's music industry in 2021 when he remixed the late Pop Smoke's Dior.
This paved the way for his music career. Early this year he released a hit song titled Fire Emoji, featuring Leo Magozz and Bling 4, which stirred up a storm on many social media platforms like Tik Tok, Instagram and Facebook. Right now it has over 150 000 streams on Spotify.
Brian Jeck has worked with R Peels, Voltz JT, Tha Bees, Kumbie, and now his dream is to work with hip-hop sensation, Takura, whom he says is his inspiration.
"Takura inspired me through his work as he works with people with upcoming and underground artists and producers," he said.
"I really admire that and would like to apply it in my work. If the Zimbabwean music industry is to have more people like Takura we would go places in terms of content creation."
Brian Jeck is working on a single and visual to close up the year and says people should expect content that has never been done before.
"This project that I am working on now is not a one day shoot, I am taking my time as I want to deliver well," he said.
"I am working with a number of directors; some of them are Dir BigBillz and Dir Christian Victor.
"I'm here to empower other upcoming directors because without help from us the artists, they will not be recognised but slotting them in is the goal."
He said the most difficult thing that comes with being an artist is to keep up and stay true to one's self.
"For me I will always try to respect and keep my brand clean. I will keep pushing for nothing is impossible."
Related Topics