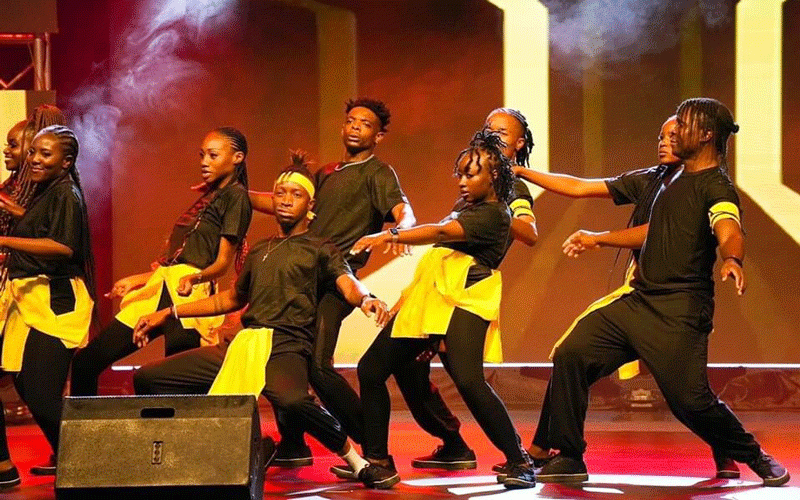 AS the sun sets, a euphoric mood dominates the atmosphere at Avondale shopping center in Harare where car parking bays are swiftly filling up while scores of pedestrians hasten into a wing that houses the 7 Arts Theatre.
The date is January 20 and a diverse crowd consisting of young and old merrymakers of African and Asian origins is here for the annual Chinese New Year celebrations.
A group of locals going about their businesses within the vicinity is beginning to notice the ecstatic mood, but largely remains clueless about what the gathering.
"Ni hao…xie xie," one of them shouts sarcastically at a group of Chinese women passing by before asking his colleagues what the event "that has attracted so many foreigners" is about.
The Lunar New Year also known as the Spring Festival is an important Chinese traditional event that marks the end of the old year and beginning of a new one. Locally, the event can be equated to the Christmas and New Year holidays.
To celebrate, each year local and Chinese artistes under the banner of the Jacaranda Media and Culture Corporation (JCMC) perform at the event which is supported by both Zimbabwe and Chinese governments and several corporations.
Essentially, this is an opportunity for cultural exchange and showcase of diversity between the two countries that are engaged in a wide range of relationships, including business.
They also host a significant number of each other's citizens.
Such events and opportunities to acquaint with the cultural ways of the East Asian country are what Tanyarwadza Kaseke (24) wishes she had had more of before setting out for tertiary studies in China four years ago.
"Learning each other's culture can help one understand the person they are working with if they are from a different culture, especially how to effectively communicate with them and even their (social) boundaries to avoid offending them," Kaseke told Standard Style.
Born and raised in Mutare, the Nursing science graduate's first visit and stay out of the country was in 2019 when she went to university in China but, her pursuit of top-notch education exposed her to a cultural frontier she barely estimated.
"I have always wanted to study abroad, my sister was already in China and most people suggested that it was a place I would be able to study and get an opportunity to have part- time jobs to fend for myself as a student," she said, describing the environment as "partially accommodating for foreign students".
According to Kaseke, a foreign student can comfortably study in China under normal circumstances since school teachers and officials mostly use English to communicate and provide guidance throughout crucial procedures like residence permit application.
But, what appeared to have been smooth sailing for her soon turned rough as the Covid-19 virus came into the picture in December, 2019.
Stuck in her apartment alone, as government-imposed safety measures like lockdowns took effect, Kaseke had to find a way to skirt language barriers in order to access essential services.
"Most Chinese citizens are unable to speak English while a lot of things are written in their language such that if you cannot read and speak it (Mandarin), it will be hard unless you have Chinese friends who also can speak English," she said.
However, with the immense dedication and assistance of the internet and online communication, the language barrier would soon become bearable.
As the world submits to globalisation, differences in culture and subsequent complacency to compromise often results in conflict across the world.
For Tang Hun, a local Chinese businessman who has been in the country intermittently for close to two decades, the differences between his and Zimbabwe's culture has often affected work output.
"China and Zimbabwe share a lot of similarities when it comes to the values of life. Just like here, in China we also care about our family institutions and our roles to support each other, so we have the same kind of values which are very precious," Tang said.
For years, China has been the largest source of foreign investment in Zimbabwe since the latter adopted a "look-east policy" two decades ago that seeks trade as well as political agreements with Asian countries considered friendly to it.
In 2021, business between the two countries racked in close to US$ 2 billion but this has also come with a myriad of conflicts between Chinese employers and their local employees at the workplace.
"We treat each other as equals and nicely, the only problem is the difference in cultures.
"As Chinese people we are more based on time, and work towards maximising it, but here it is a different philosophy and that is why there are conflicts sometimes. The misunderstandings come when workers come to work on a project with a different culture and educational background," said Tang, adding that tensions fizzle out with time after the discovery of shared goals:
"In our living and working with the local workers and partners we have seen that after a few weeks we start to understand each other's habits and differences because we have a common point."
China-Africa Economic and Cultural Exchange Research Centre (CAECERC) director Steve Zhao also weighed in saying that failure to meet each other halfway in terms of culture creates needless hostility that could inversely affect mutual benefit.
"Each and every country has its own culture just like Zimbabwe and China and if people want to work together, but do not know cultural backgrounds, they will never ever understand each other," Zhao said.
"The majority of Chinese people in this country are good people who really want to develop the country with locals as well as share the successful experience from China with locals, to bring the economy up and also build up culture and education."
CAECERC has been working towards bridging the cultural gap between China and Zimbabwe, with focus on the economy, culture and education.
In the recent past, they have introduced initiatives like the China-Zimbabwe scholarships, cultural events, tours and related workshops mainly to impart modern skills for locals as well as educate the Chinese community on building better relations with Zimbabweans.
"What I can see is that these are very good initiatives and now the Chinese community is recognising how important it is for us to work better with the local communities (because), we are not just coming here to make money but to work and build the country together," said Zhao.
Meanwhile, now a certified nursing scientist, Kaseke's days of learning a foreign language and culture to survive in the midst of a global pandemic are over and what she carries are lessons she does not regret.
"I do wish I had learned more of the Chinese culture back here (in Zimbabwe) but I definitely do not regret the experience, the disadvantages were definitely worth the advantages I got from living in China," she said.
Related Topics