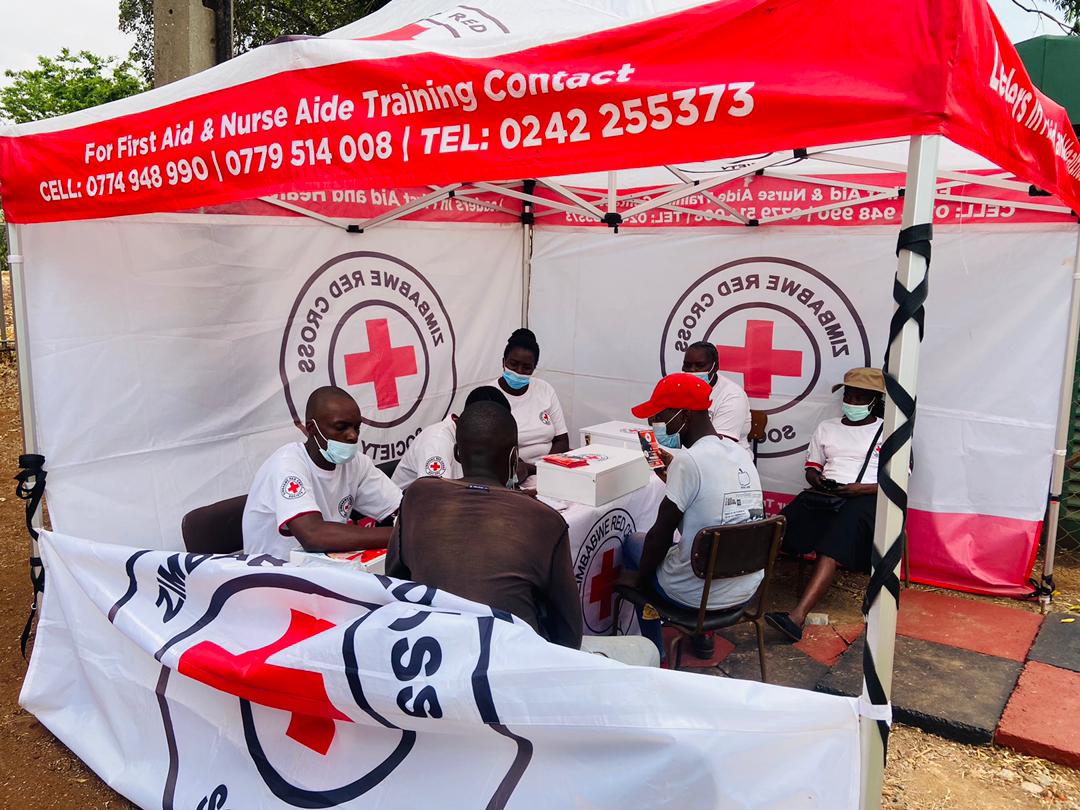 BY STYLE REPORTER Thousands of migrants including refugees and asylum seekers in Zimbabwe have benefitted from the Zimbabwe Red Cross Society (ZRCS) programme dubbed Restoring Family Links.
ZRCS with the support of the International Committee of the Red Cross (ICRC) is carrying out various activities aimed at preventing family separation, restoring and maintaining contact between family members and clarifying the fate of those reported missing.
These activities include facilitating the exchange of family news, tracing individuals, registering and following up on individuals to prevent their disappearance and to enable families to be informed of their whereabouts.
Part of the programme saw the ZRCS open five RedSafe kiosks in Gutu, Harare, Plumtree, Beitbridge and at Tongogara Refugee camp.
The kiosks are run by ZRCS attendants and offer migrants a range of services aimed at helping them re-establish and maintain contact with their relatives, such as free calls and internet sessions.
These services also include access to the RedSafe app which allows migrant communities to safely store their personal documents (IDs, medical records, education certificates) through a digital vault; access practical migration-related information and alerts, warning users of time-bound specific services such as updates on the vaccination rollout or news of impending floods.
RedSafe also allows users to save a copy of their contacts in their digital vault, limiting loss of contact.
"The opening of the Red Safe kiosks brought the much-needed facilities conveniently closer to the migrating population, enabling them to easily access services aimed at restoring and maintaining contact with their families," said ZRCS secretary-general Elias Hwenga.
Every year, armed conflicts, disasters and migration, lead to separation of numerous families, leading to years of uncertainty about the fate of a relative.
People suffer terribly from not having contact with, or any news from their loved ones.
"ZRCS implements these activities as part of a global network that helps keep families together and puts those separated by humanitarian crises back in contact," said Hwenga.
Zimbabwe hosts over 15 000 refugees and asylum seekers housed mainly at Tongogara Refugee Camp in Manicaland province.
"Due to conflicts and political or civil unrests in their home countries, these migrants flee without getting a chance to notify their loved ones," Hwenga said.
"On their way to places of safety, these migrants are faced with various challenges that not only infringe their human rights, but also put their lives in danger. This results in family separation and in the worst case scenario, loss of lives.
Hwenga said migrants and their families were among the main beneficiaries of the Restoring Family Links services.
"As part of the global Red Cross Movement, the ZRCS continues to offer the Restoration of Family Links programme which seeks to prevent family separation, restore and maintain family contact, reunite families and clarify the fate of missing persons by offering the following services for free Red Cross messages, Wi-Fi services, tracing of loved ones, phone call services, trace the face, RedSafe Mobile App and Phone charging," said Hweng
Related Topics