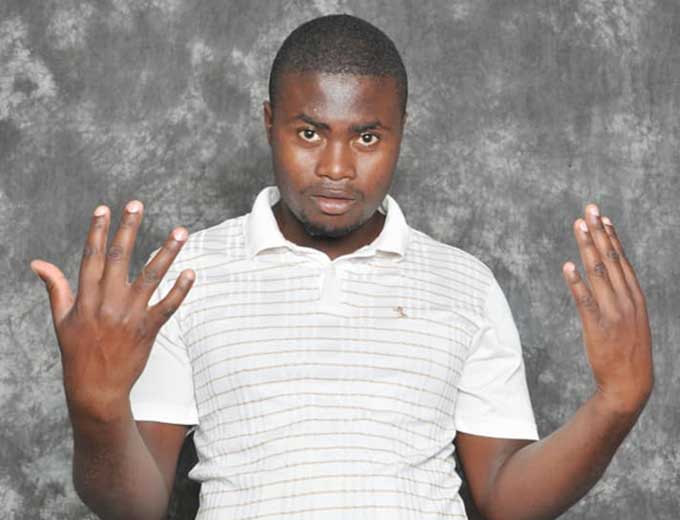 By Style Reporter
Karoi-based musician Evoce Zeremu, popularly known as Fun Killer in music circles, has lamented lack of recognition by radio stations and promoters for musicians from outside Harare and other cities.
Fun Killer, a universal musician who sings dancehall, Afro-pop, jazz, gospel and hip-hop, among other genres, said despite having been in the music industry for close to seven years, he remains "unknown".
"I started writing songs in 2011 and recorded my first song in 2015," Fun Killer said.
"I have released several songs and performed alongside big names in the industry for the past seven years.
"My music is played on ZiFM and Nyaminyami FM radio stations.
"We are still engaging other radio stations to have our music played and it's difficult if you are coming from outside big cities."
Fun Killer has released 10 singles and is looking forward to release an album, funds permitting.
"As an upcoming singer, the biggest challenge is lack of funds to record songs, pay for transport and other activities," he said.
"We do live shows in and around Karoi and lately we have been performing in Harare at Leisure Empire in Chitungwiza.
"We look forward to have more shows in Harare and across the country as we seek to grow the Fun Killer brand."
Fun Killer has shared the stage with Seh Calaz and Hwindi President, among others.
The Karoi-born musician said he would want to set up a recording studio to promote young talent.
"My wish is to have my own recording studio where I would identify and nurture upcoming musicians," he said.
"I would want to get into collaborations with local and international artists to grow my brand."
Fun Killer said he would want to have his music played globally and videos shown on international TV channels like Trace Africa, Channel O or BET TV.
The musician was born in Karoi where he did part of his primary education before transferring to Mahombekombe Primary School in Kariba where he completed his Grade 7.
He later moved to Harare for his secondary education at Mufakose 2 High School.
His songs include Vaidzidzira, Vanondivenga, Chirungu Pacompany and Sweet Chocolate, among others.
Related Topics