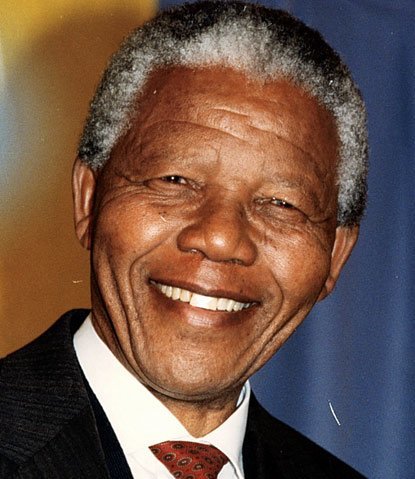 Zimbabwe Lawyers for Human Rights (ZLHR) has honoured the late South African liberation icon, Nelson Mandela with its Human Rights Lawyer of the Year award.
BY KUMBIRAI MAFUNDA
In honouring Mandela posthumously, ZLHR said the anti-apartheid leader deserved the award because as a lawyer, he had uplifted society by contributing to easing the suffering and oppression of the vulnerable and marginalised people.
The human rights group said Mandela had been an inspiration for human rights lawyers throughout Zimbabwe and the wider African region, and was a "giant" who had fought for precious values and defended and extended people's rights and freedoms.
Mandela, one of the most respected African leaders who spent 27 years in jail for challenging apartheid, died on Thursday evening of complications from a recurring lung infection.
ZLHR said the late South African President used his professional legal skills for the betterment of humanity, sacrificed his legal career and family for the national good and used his incarceration to inspire a generation and those to follow.
"Our legal profession, our country, our continent, and the world at large have been inspired by the example of the dear departed Nelson Rolihlahla Mandela. We are not global powers. We do not bestow Nobel Peace Prizes and state accolades. But in our own small way, we take this opportunity to salute a fellow lawyer, to thank him for his life of public service, and to show that there are many who have taken heed of his example and action," ZLHR said in a citation of the award.
The award will be forwarded to the Nelson Mandela Foundation. ZLHR said it would seek to establish, together with Mandela's representatives, an annual scholarship in Zimbabwe for children who excel in academic studies, but who may not yet had the opportunity to be inspired and assisted to possibly become the next icon in the struggle for a better society.
Meanwhile, ZLHR also honoured five of its member lawyers who stood out during the year as they continued to act and speak out in support of the wrongly arrested, detained and prosecuted and exposed evil practices regardless of the consequences they suffered.
These include David Tandiri, Kossam Ncube, Passmore Nyakureba, Advocate Eric Matinenga and Beatrice Mtetwa, who was recently acquitted on charges of obstructing or defeating the course of justice.