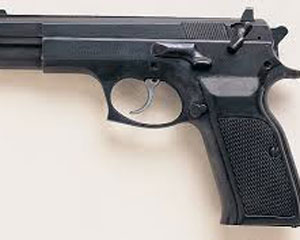 DIAMOND mining companies in Chiadzwa have been rapped for their heavy-handedness when dealing with surrounding communities, with the Centre for Research and Development calling on government to immediately act to stop human rights abuses in the area.
By OBEY MANAYITI
Samson Elijah Manono was shot and killed two weeks ago, allegedly by security guards at the Marange Resources mine while his uncle Cleopas Mubuwa is battling for his life in the intensive care unit at Mutare Provincial Hospital.
The two were shot while looking for stray cattle at a nearby disused mine.
The Standard was shown hospital records stating the critical head injuries Mubuwa sustained in the shooting. Doctors say he has a bullet lodged in his head and another in his back.
A family spokesperson Panganayi Mubuwa said even as Cleopas is still battling for his life at the hospital, none of the company officials have visited him.
"Doctors said Cleopas has a Mossberg bullet in his head and another on his buttock. They are still trying to find ways of removing them and they will give us feedback on Tuesday," said Panganayi.
"It's now over a week since this incident happened and not even a single company official from Marange has approached us. We are paying the hospital bills on our own and at the funeral of Samsom Manono they didn't even show up".
Panganayi said villagers in Marange were up against the victimisation of locals.
"Traditional leaders said they are taking it upon themselves to restore order in Marange," he said.
Panganayi said the recurrence of such incidences was worrisome to the community. Similar incidents have been reported in the past but were allegedly swept under the carpet, he claimed.
Human Rights abuses have been a matter of concern in the diamond mining area for years now. In 2012 a senior police boss, Joseph Chani, was jailed 18 years for causing the death of a local villager, Tsorosai Kusena.
CRD said there was need to reform operations at the diamond mines to promote transparency and accountability.
"The CRD raises concern over the increase in incidences of human rights abuses taking place in the diamond fields of Marange," said the organisation in a statement.
"Taking advantage of the porous security situation, hundreds of artisanal panners are accessing the diamond fields every night to pan for diamonds. Overwhelmed by these numbers, security guards manning the diamond fields have become heavy-handed in their efforts to keep away illegal panners leading to loss of life."
CRD said the lack of transparency and accountability in the management of Marange diamonds explained the on-going human rights abuses and diamond leakages.
The CRD also urged the government to expeditiously review mining contracts in Marange and bring on board potential investors with the capacity to bring the change needed for mining investments in Marange to meet human rights standards.
Related Topics