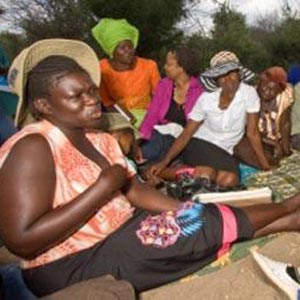 Gender-based violence (GBV) is a global concern with a study by the British medical journal Lancet in 2013 showing that one in four men admit to raping a woman.
BY OUR STAFF
It also showed that one in 10 admitted raping a woman who was not their partner.
Gender-based violence is any act or practice that results in physical, sexual, psychological or economic harm or suffering because of a person's gender or socially defined role. It is the manifestation of control and power, mostly by men over women, resulting from unequal power relations between the sexes.
It takes various forms including but not limited to domestic violence (which can be physical, sexual or psychological), sexual violence and femicide (murder of women or gild children because they are female).
Societal and cultural attitudes sometimes tolerate, and may encourage, sexual attacks, according to researchers. These attitudes have become so deeply entrenched in the mindsets of many people they appear normal and changing them might prove quite a big challenge.
But despite its pervasiveness, GBV is still the least talked about violation of women's human rights.
The media, according to Gender Links, a Johannesburg-based group, is a powerful tool in fighting GBV because it not only reports on society but helps shape public opinion and perceptions.
"The media calls attention to social issues and problems and it can hold leaders accountable," notes Gender Links, which last year embarked on training of journalists on how to cover sexual violence throughout southern Africa.
The role of the media was also emphasised during a recent workshop for Zimbabwe journalists which was hosted by World Education Incorporated Bantwana (WEI) in preparation for the launch of their 2015 media campaign on GBV.
Presenting a paper on how best journalists can report effectively on GBV, communications consultant Patricia Mabviko Musanhu said writing articles with a human face and real voices of victims would grab attention of the readers and raise awareness.
She however said it was important for the media to first acquaint themselves with the subject and have access to updated information and statistics to help in coming up with pieces that provoke debate on various platforms.
"There is also need to identify the gaps when reporting on GBV and journalists have a duty to question issues like harmful cultural practices that perpetuate the scourge," she said.
A study by the Ministry of Women Affairs, Gender and Community Development, in conjunction with Gender Links revealed shocking statistics that concluded that at least 68% of women in Zimbabwe have suffered from gender-based violence perpetrated by men. Former minister of Women Affairs, Gender and Community Development Oppah Muchinguri once made a startling revelation — that 75% of women in Zimbabwe were raped by their husbands but never reported the crime for fear of societal backlash.
The Sadc Protocol on Gender and development sets a time bound target of halving the current levels of gender based violence by 2015.
Regional director for Inter Press Service, Africa (IPS) Paula Fray in a foreword of a handbook for journalists titled Reporting Gender Based Violence said violence against women has presented particular challenges to the media and to society because of the way in which it has been consigned to the "private" sphere — dampening public discussions and stifling media debate.
" Yet, the media has the potential to play a lead role in changing perceptions that, in turn, can help galvanise a movement for change," she said.
Since the Beijing World Conference on Women in 1995, there has been a gradual but significant transformation in the print media's approach to gender based violence.
However, the media remains with the responsibility of maintaining and increasing the visibility of the issue.
"In doing so, we can ensure that the public and policy makers acknowledge it as a human rights violation which impacts on each and every one of us," Fray said.