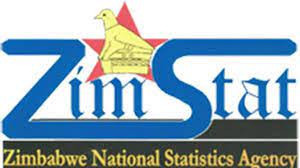 IN our NewsDay edition yesterday, the Zimbabwe National Statistics Agency (ZimStat) told us that more than 60% of the country's 15,2 million people cannot afford a balanced diet as 51% of the people in rural areas were "living in extreme poverty, while 10% in urban areas were living in extreme poverty".
ZimStat also told us that the majority, 91% of Zimbabweans, can no longer afford protein-rich foods such as meat and are largely surviving on such vegetable as rape, covo and chomolia, among others they can now afford.
So much for a country hoping to attain upper-middle income status within less than eight years. At this rate the country might as well stop dreaming of ever achieving this mammoth goal by 2030 given that the economy is heading south.
Coincidentally, in the same NewsDay edition, National Council of Chiefs president Chief Fortune Charumbira called on President Emmerson Mnangagwa and main opposition leader Nelson Chamisa to sit down and talk to end abject poverty mauling Zimbabweans.
"If political leaders unite we'll witness a change in our lives. As chiefs, we are happy to work with any party, Zanu PF or CCC that would have won the elections. They are all sons of the soil. You say this one has sold out — but what will he gain when the whole country is struggling? That is silly propaganda, people have suffered," Chief Charumbira said.
Coming a few months before this year's general elections, Chief Charumbira's comments are more than refreshing. This is godsend, especially coming from a man who has for the past donkey's years vowed not to support anything or anyone not Zanu PF.
This is the kind of mindset that will definitely unite Zimbabweans so that they stand a chance against the grinding poverty currently gnawing them. Poverty can only be vanquished if we are united as a nation; and when such leaders as Chief Charumbira finally talk such progressive sense we must applaud them non-stop.
For goodness sake, we are all Zimbabweans — as Chief Charumbira rightly points out, and we should all be guided by this mere fact and not by our political party affiliations. As Zimbabweans, we must be united and guided by the country's supreme law, the Constitution.
Once we all appreciate that Zimbabwe and its Constitution are bigger than individuals and their political parties, then we will be able to conquer poverty in no time and achieve all our desires by 2030. In fact, united by such mindset we are unconquerable.
We hope all the other chiefs across the country will take the cue from their leader and earnestly start preaching this invigorating gospel of life, a gospel that will liberate us to be able to unite and work together as fellow country folks for a better future.
We just hope that Chief Charumbira is not going to be cowed by some retrogressive forces into saying he was misquoted, because what he said is so undeniably true that it would be foolhardy for him to backtrack. It is, in fact, about time Zimbabweans united to fight the poverty scourge and that unity can only come about if our leaders shake hands and work together for a common national goal and future.
Related Topics