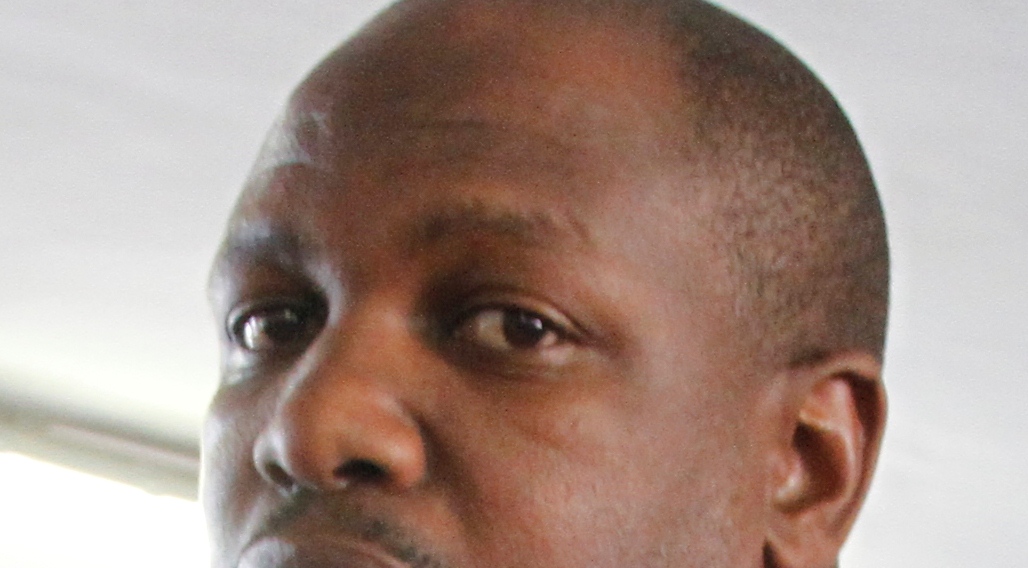 Today, veteran musician Peter Muparutsa turns 57. The Standard Style tracked the Runn Family frontman (PM) who speaks to Moses Mugugunyeki (MM) about his life in a music career that spanned four decades.
THE INTERVIEW BY MOSES MUGUNYEKI
Below are excerpts from the interview.
MM: Your birthday is around the corner and it seems we share the same birthday. Happy birthday!
PM: That's great, thanks for the compliments.
MM: Who is Peter Muparutsa?
PM: I am not a new face in the music industry. I am one of the pioneers of contemporary music in the 1970's. As a teenage boy, my voice was the signature for the Runn Family, a group that caused waves during those days.
MM: The Runn Family was one of the most successful music groups during the early years of independence. Who were the founding members of this group?
PM: Among the founding members of the Runn Family were myself (bass and vocals), Bothwell Nyamhondera (drums), Jerry Muparutsa (lead guitar) and the late Alois Muyaruka (rhythm guitar).
MM: Were these members part of the successful Runn Family of the 1980s? PM: In 1978, an all-new look Runn Family emerged with an almost all-Muparutsa line-up which comprised of the original members, Peter and Jerry, Michael Muparutsa (keyboards), Pamure Machisa (drums), Newman Chipeni (guitar and keyboards), Alex Muparutsa (trumpet and vocals) and Mudhara Dickson Shadenyi (saxophone). We released our debut album titled In Search Of in 1980 and it was marketed abroad by Shed Productions. In 1986, with a new line-up comprising Peter, Jerry and Michael as well as new signings from our sister group — The Spree — comprising Golden Muparutsa (bass and vocals), Tendai "Edison" Muparutsa (vocals), the late Lawrence "Chamu" Muparutsa (drums), Fortune Muparutsa (keyboards), Anslem Boka (drums) as well as the Mkhwananzi twins, Godfrey and John (vocals), we changed the face of the music industry with a style of music that had its roots in Zimbabwean music and fused with Western and global influences.
MM: I know with this line-up you did tremendously well as the Runn Family. Share with us some of your success stories.
PM: We released a string of singles which included breakthrough hit, Hatichina Wekutamba Naye, which was a tribute to the late Samora Machel. We also churned out hits such as Gumbo Mumba Gumbo Kunze, Moyo Muti, Inhapitapi Chete and Ishe Komborerai. At the infancy of the Child Survival Foundation [a charity organisation founded by the late First Lady Sally Mugabe], the Runn Family was commissioned to do the theme song, Children On The Front Line, One Child, dies Every Four Minutes, which became an instant hit. Thereafter the world opened up for us and we shared the stage with international stars such as Harry Belafonte, Manu Debango, Jimmy Cliff, Misty In Roots, Gregory Isaacs, Third World and Maxi Priest, to mention a few. MM: What was the secret behind the Runn Family's success?
PM: We chose to be different and produced a unique sound.
MM: Your group went different ways in the mid 1990's. Was this the end of your music career?
PM: It was not the end. Actually I joined Gramma Records as a producer and worked with some of the country's top artists who included Oliver Mtukudzi, Thomas Mapfumo, Leonard Dembo, Talking Drum, Ilanga, Zig-Zag Band, Charles Charamba, Machenic Manyeruke, John Chibadura, Pengaudzoke, Judy Moyo and his daughter-in-law Dudu Manhenga. During that same period, I also performed at a number of regional and international festivals which included a European tour of Germany, Switzerland and Holland. I was a bassist and producer for Stella Chiweshe's daughter Virginia Mukwesha. I also performed at the Women in Arts Festival and the famous Arts Alive Festival in Johannesburg.
MM: When last did you release an album?
PM: In 2014, we released a six-track album titled Echo of a Child's Anthem. Currently we are working on a new album to be released at the end of this year. MM: Do you have music projects with other musicians in and outside Zimbabwe?
PM: I recently did a Zimhouse single (collaboration with Mangwenya) Diana Samkange and Flexo. Expect more collaborations this year and I have already started a jazz project with Filbert Marowa.
MM: Apart from music, what else do you like doing?
PM: My life is music and all I do is music-centred. If I am not writing and creating my own music, I am producing other artists' work. I have engineered and worked with hordes of artists since the 1980s.
MM: Do you think the music industry in Zimbabwe is growing?
PM: Zimbabwe's music industry is rediscovering itself, since the traditional way of doing business is giving in to modern trends. I have seen that things have changed compared to the time I worked as a producer at Gramma Records and Tape Productions and Zimbabwe Music Corporation.
Artists are now independent marketers and publishers of their own music. It is okay when the artist is starting, but it becomes a problem when he/she turns popular and this is the time when record companies should chip in. However, the economy does not allow that and piracy is also taking its toll on the industry. In the past record companies used to sponsor museve (sungura) productions, but it's not the case anymore due to the ailing economy.
MM: What's your take on Zimdancehall?
PM: I can only advise the youngsters to learn how to do other genres like reggae, which is the fore-runner of ragga, which evolved into dancehall. Instead of chanting and rapping, they should actually sing melodies and harmonies because if this rap craze fades away, that will be the end. I also suggest that our local artists use Zimbabwean traditional sounds in their music, like what the Nigerians do. Even the South Africans maintain their Kwaito in their House music.
MM: Which music from upcoming artists do you listen to?
PM: Locally, I give an ear to Mafrik music because it's modern music with a strong mbira foundation. I can easily relate to that.