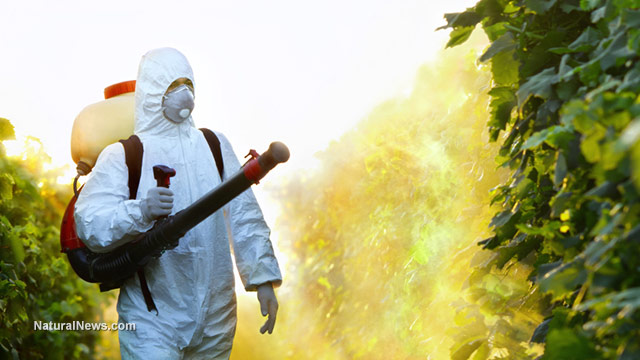 A month ago while discussing about the use of pesticides, the crop protection manager of Intaba Company said the pesticide called Methamidophos was banned in tobacco. He further explained that its withholding period is long, meaning a farmer has to wait for 21 days before harvesting after spraying.
gardening with Doreen Badze
Whether all farmers observe the withholding period or not, we do not know. However, those who do not will end up harvesting produce with residues of the pesticide. I could not continue asking further questions since the meeting was about different products his company represents. However, that information got me curious and I left that meeting very confused as to why Methamidophos, also known as Tamaron was banned in tobacco farming and not in other crops like vegetables. I knew I needed to immediately find out the reason for the ban. After making numerous phone calls to the Ministry of Agriculture, Mechanisation and Irrigation Development, I was referred to the Department of Research and Specialist Services from where I was directed to the office of the pesticides registrar Kwadzanai Mushore.
Current status of Methamidophos
According to Mushore, Tamaron was banned two years ago and no import licence has been issued since then. However, what is really disturbing is the fact that some farmers are still using the pesticide through ignorance and that the pesticide is finding its way on the market. Here is what I found out from the pesticide registrar. The importation, storage, distribution and sale of pesticides in Zimbabwe is guided by the Fertilisers, Farm Feeds and Remedies Act (Chapter 18:12) of 1996 and Statutory Instrument 144 of 2012 (Pesticides Regulations). This legislation ensures that only pesticides registered are used in the country. The main aim is to make sure that the efficacious pesticides are used and at the same time minimising harm to humans, animals and the environment. When a pesticide has been observed to cause a threat to humans, animals and environmental health, it is banned. The insecticide methamidophos was observed to pose a serious threat to human health under conditions of use in Zimbabwe and many other countries. Because of this, Methamidophos is now banned in most countries which include Zimbabwe and it is an offence to use it on any crop in Zimbabwe. Alternatives are currently available in the country.
Health effects of methamidophos
According to excerpts from scientific articles, Methamidophos is a highly toxic pesticide that is likely to cause problems under conditions of storage, transportation and use in developing countries. Additionally, it is highly toxic via oral, dermal and inhalation routes of exposure.
Signs and symptoms of acute poisoning
If inhaled, tightness in the chest, wheezing, headache, blurred vision, pinpoint pupils tearing and runny nose are common early symptoms. If ingested, nausea, vomiting, diarrhea and cramps are most common early symptoms of poisoning. Sweating and twitching in the area of absorption are seen with skin exposure. Weakness, shakiness, blurred vision, tightness in the chest, sweating, confusion, changes in heart rate, convulsions, coma, and cessation of breathing may occur with significant inhalation, ingestion or dermal exposure.
Chronic toxicity
In humans, reduced sperm count and sperm viability were seen in men who were exposed to the product Tamaron in China. Additionally, there are several reports on methamidophos in the United States, indicating it may cause health problems during occupational use. It was judged third highest among 28 pesticides on measures of occupational hazards.
Information dissemination to farmers
According to Mushore, information of banned pesticides is supposed to reach farmers via Agritex officers, mass media, exhibitions and awareness at universities and agricultural colleges. However, in this case I encourage every farmer using Methamidophos to stop using it immediately and to please share this information with other farmers. We all have a responsibility to move this information around as it concerns our health as well as that of the public. Those who continue to use it or sell it, just know that you are committing an offence and prosecution may be inevitable. However, the few agro chemical stores I approached argued that suppliers are given a grace period to sell all their stock which I found absurd and inappropriate where it is regarding peoples health. Meanwhile, farmers need serious education on how to handle pesticides as well as compliance with safe use of all pesticides.
Tuta Absoluta update
I have created a social media group for tomato growers since it is the favourite host of the pest Tuta Absoluta in an effort to share information as it comes on how to control it. Farmers can request to be added to the group via Whats App number 0779 730 880. Tobacco Research Board of Zimbabwe has acknowledged the presence of Tuta Absoluta in the country, the pest that is threatening the tomato, potato and possibly tobacco production. Farmers anxiously await for the relevant Ministry to redirect them regarding control measures since the pest is causing confusion in dealing with it.
This week in our nursery we have the following seedlings; eggplant, gooseberry, cabbage star 3316, tomatoes Tengeru and spinach.
Happy gardening week!
Doreen Mutobaya Badze is a retired nurse and passion-driven gardener. She can be reached on Cell: 0779 730 880 or 0717 257 160 or at 16 Metcalf Road, Greendale, Harare. Email: dbadze4@gmail.com Facebook Page: Badze Garden Nursery