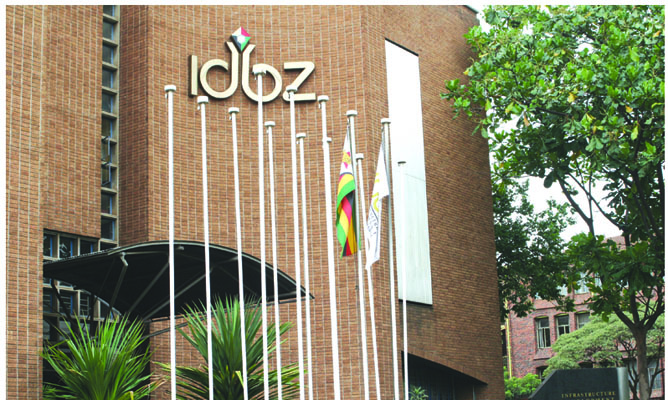 The government has approved plans by the Infrastructure Development Bank of Zimbabwe (IDBZ) to raise $100 million from the local market to finance projects in the housing sector.
BY TATIRA ZWINOIRA
Speaking at the unveiling of the IDBZ's Marimba Park Project in Harare last week, IDBZ CEO Thomas Sakala said the capital-raising initiative had the blessings of the ministry of Finance.
"They have given the bank approval to raise $100 million from the local market, over a five-year period, for investment into the housing sector," Sakala said.
"With respect to the housing sector, the bank's strategic focus is the delivery of on-site and offsite infrastructure.
"Availability of adequate infrastructure is a catalyst and key success factor in the provision of sustainable and affordable housing by both the public and private sector."
As such, the ministry of Local Government, Public Works and National Housing and the City of Harare are expected to allocate land to develop the IDBZ housing projects to deal with the estimated 1,2 million housing backlog in the capital.
Housing is one of the five main clusters under the infrastructure national development plan, which includes water and sanitation, ICT, energy and power, and transportation.
Finance minister Patrick Chinamasa said a healthy financial market was required to support the development of infrastructure such as housing, roads, power generation plants and railways among other projects.
"We cannot fully develop our financial markets when savings levels are low," he said.
"There are no meaningful savings to talk about in Zimbabwe. Our domestic savings are about -11% of our gross domestic product.
"The international best practices say that it should be about 25% and above.
"In some countries, there are savings of over 45%, so this implies a very huge savings investment gap.
"Focus on domestic resource mobilisation has taken place at the African Union, Sadc and other regional bodies.
"Domestic resources should act as a magnet for foreign resources instead of the other way round."
The 2017 national budget has an allocation of $188,5 million, inclusive of employment costs and operations, under the Infrastructure and Utilities cluster.
The allocation will be complemented by loans and public private partnership arrangements of $251,3 million, statutory funds ($179 million), public entities ($150,7 million) and development partners ($69,8 million).
This gives a total of $839,9 million directed at funding for infrastructure projects.