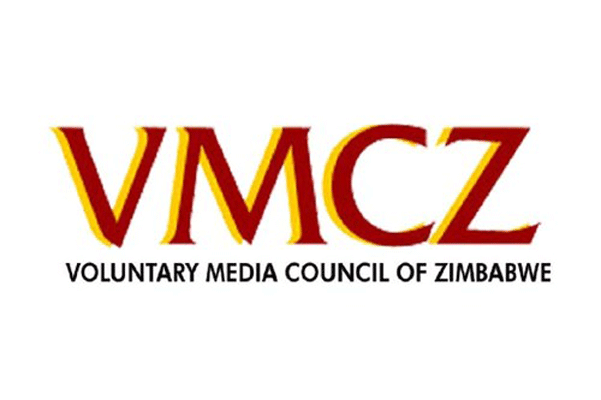 The media — the biggest medium through which information flows — is known as the Fourth Estate for a reason. Along with the executive, legislature, and judiciary, they wield so much power because of their influence and impact in the society. Power that evidently unsettles certain quarters.
public relations with Lenox Mhlanga
The media is so powerful such that the negative reportage about an individual or organisation will affect their image or reputation. Conversely, positive reportage can also enhance the image and reputation of that organisation.
The kind and amount of information disseminated by the media about an individual or organisation, brand, service or product would have a significant role in shaping perceptions.
Information related to business is also a critical component for foreign businesses in deciding to invest in a country.
The media presents a huge opportunity for the organisation to send certain messages about their organisation to the public and other stakeholders. As a result, developing good relations with the media becomes an essential activity.
Paul Argenti, a public relations expert is quoted as saying that the media is both a constituency and a conduit through which investors, suppliers, retailers and consumers receive information about and develop images of the organisation.
Organisations use the media to gain "third-party endorsement". The conventional wisdom is that information is more credible when conveyed by the media. This lies on the assumption that the media has no vested interest.
Howes and Sallot assert that the "endorsement effect" is what has motivated public relations (PR) practitioners to consider when developing communication strategies.
There is a long-held view in PR practice that information published or broadcast in news media takes on an added value because it has been approved by an independent third party gatekeeper and conveyed by an independent, supposedly unbiased news medium.
There is the assumption that organisations are biased and guided by a self-interested perspective it wishes to advance.
Coverage by an independent media has greater credibility because there is the possibility that it is fact-based, has been vetted and screened, and that it has not been paid for, which allows for balance and other voices in the story.
However, when talking to PR practitioners in the field, there are things about reporters that keep them up at night. These are reporters who "never let the facts get in the way of the story" through selectively including or excluding information or failing to check the facts.
The polarised and increasingly politicised media environment in Zimbabwe has led to growing mistrust between corporates and reporters. We can't ignore the fact that the poor working conditions of journalists has led to cases of unethical and downright unprofessional behaviour.
According to one practitioner, there has been an increase in cases of inaccurate reporting, and retractions for lack of fact-checking which has diminished the credibility of media in general.
Yet the fact remains that public relations practitioners cannot do without the media and vice-versa. The media is both an essential tactic and a tool in delivering their mandate.
PR is about creating, promoting and maintaining a favourable image of the organisation among its various audiences and the media becomes a useful ally.
Media relations have over the years become a significant corporate activity and as such, have become a core activity among PR practitioners. It forms a significant component of the communications strategy and it makes a significant contribution to the bottom line through reputation management.
New York Times publisher, Arthur Sulzberger has pointed out seven points for corporate PR practitioners and their executives to consider when dealing with the media.
The first is that of honesty. This is important since it is all about winning trust. An organisation must work responsibly but it is not obliged to provide all the information. But what it does provide must be truthful.
Appreciating the fact that there are many types of reporters is also paramount. One must always deal with a reporter who is experienced and knows your business. Not all of them are knowledgeable about your business and it is in your interest to help educate reporters.
Don't expect a reporter to write the story as you expect it to appear or as you have written it. Reporters are likely to include other views including those that you feel are destructive. But you should expect your message to be reported accurately, intelligently, and fairly.
If a story has its facts wrong, you have the right to ask for a correction. Don't call and shout at the reporter. Mistakes do happen and can't be avoided. However, reputable news organisations should be willing to correct errors brought to their attention.
When you are denied the right of reply, you can always refer your case to organisations such as the Voluntary Media Commission of Zimbabwe which will arbitrate your complaint.
Handling a media crisis correctly is important. The rule of thumb is that one should not shoot the messenger for being the bearer of bad news. When a disaster strikes, be prepared to tackle the issue directly.
You may present the information from the organisation's point of view, but do it truthfully and accurately.
There is a natural tension between a reporter and the organisation he or she reports on. Be helpful to build relationships. One of the best ways to build relationships with reporters is simply to be helpful to them.
Take appropriate opportunities to send helpful materials or information, even if you don't have a story of your own to pitch. Be there when the reporters need you. Reporters need credible, reliable and responsive sources. If you cannot be these things, they will not come back.
Be sensitive to news media deadlines by responding as quickly and as helpfully as possible when a reporter calls.
Media coverage has become more vigorous, with the coming in of online and social media into the mix, which we will cover next. Enterprising journalism is exposing mismanagement and shady business deals are being unearthed, exposing official corruption.
The organisation gains little by stonewalling itself against media attention. A more proactive approach works wonders. A media strategy that leads to a well-cultivated relationship with the media will come in handy when the chips are down.
Lenox Mhlanga is an associate consultant with Magna Carta Reputation Management Consultants. He is a communications specialist who has worked with the World Bank Group and has lectured public relations at the National University of Science and Technology. He can be contacted on email: lenoxmhlanga@gmail.com