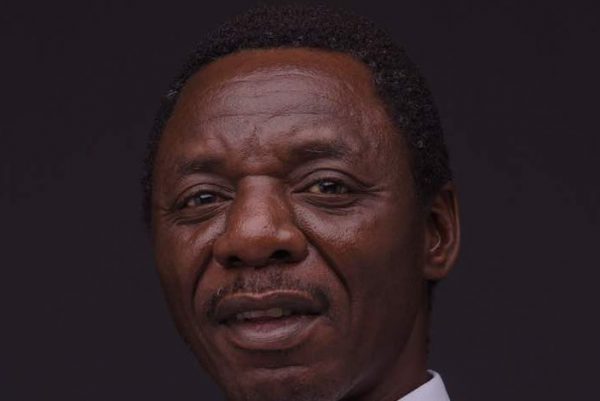 Humanitarian, spiritual leader and ambassador of peace Sri Sri Ravi Shankar in his wisdom said patience in the mind and dynamism in action is the right formula for success. firebrand sungura musician Alick Macheso has embraced that wisdom as he charts a new journey in his music career.
By Takemore Mazuruse
The inimitable sungura icon — who celebrates two decades in the industry on June 8, while celebrating his 50th birthday and launching his new album titled Dzinosvitsa Kure — has rebranded himself with a view to catapult himself and his backing band Orchestra Mberikwazvo to new heights.
"I am celebrating my golden jubilee and it is equally important that everything about me depicts that golden feel," said Macheso, who recently had a wardrobe makeover in preparation for his new album.
"From the way I dress, the Orchestra Mberikwazvo brand image, my backing group, and even our offices outlook we are taking a new approach to business."
Usually known for funky jeans, body-hugging tops and matching shoes, Macheso has embraced dapper designer suits as he seeks to infuse a business feel to his artistry and operations and, oh boy, does he not look cool!
"Tsoka dzerwendo dziya dzazotisvitsa kure [All that toiling and struggling has taken us this far]and we are doing our best to present a corporate image that is commensurate with our achievements and the strides we have made to date," he said.
"Coming this far called for a lot of patience and strength of character and we are grateful to our fans and the corporates that are showing great interest in working with us."
The "golden thinking", as the-soon-to-be-50 Macheso puts it, seems to be working wonders for the versatile musician and the number of corporates that enlisted to partner him in his triple celebration event bears testimony to this new high.
KitchenLink founder and CEO Richard Muchaka said they felt compelled to support Macheso given his achievements to date and the many positives he has brought in the local arts industry and the Zimbabwean community as a whole.
"KitchenLink is all about bringing the home into your house and finesse into your office space through unparalleled home and office décor workmanship and we are happy to support Alick Macheso as he marks a new high in his career and life," he said.
"Clocking 50 years and counting is no joke. His achievements in the local arts industry continues to inspire many, something that we have embraced in our business culture at Kitchenlink and we hope to continue working with him as we grow our brand taking it to all corners of Zimbabwe."
The businessman, who could not be drawn into revealing how much he had ploughed into the June 8 event, said it was high time that business and arts sectors synergised for the common good.
"Macheso as a brand has a lot to offer to the local arts and business community. His reach and influence is nationwide and it is important that we work together in unlocking value for him while contributing to the growth of the broader economy," he said.
Muchaka's sentiments were echoed by Sam's Limo Services and Gardens chairman Sam Chibaya Nyatwa, who said as a business they were happy to bring some pomp and fanfare to Macheso's album launch by availing top-of-the-range limousines and other posh cars.
"Macheso is colossal and his achievements need not be over-emphasised. "It is with that in mind that we had to avail our top-of-the-range limousines and Mercedes Benz cars to ensure that we have meaningful hype leading to June 8 when he will launch his 10th album while celebrating his birthday and Orchestra Mberikwazvo anniversary," Chibaya said.
Chibaya said the cars would be provided for Macheso's official press conference and other activities leading to the launch.
"Beyond the cars, we are also going to avail our exquisite gardens known for hosting top-notch events and weddings to Macheso and his team for any such engagements they may want to have in preparation of the launch event," he said.
Other notable brands that will be part of the launch event, according to Tich Makahamadze, the Orchestra Mberikwazvo public relations manager, include Star FM, Daniel Masaiti's Legends Sports Diner Promotions and Takzone Tankers.
The Zimbabwe Red Cross Society, the organisation that gave Macheso humanitarian ambassador status in 2013, also weighed in as one of the partners to the event.
"We had quite a number of brands and individuals wishing to partner us for the launch, but we had to streamline so that we would give our partners value for money. We are going to have an official press conference plus road shows for the triple celebration," Makahamadze said.