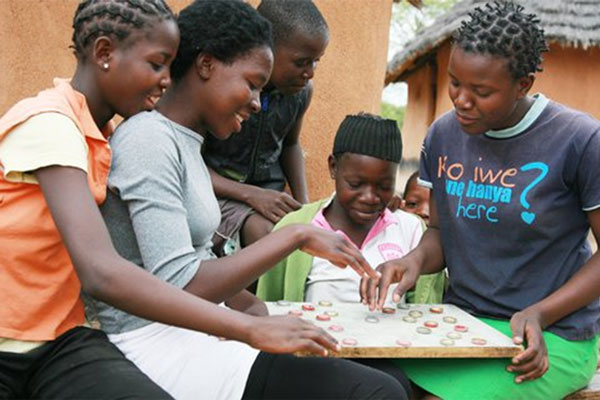 Social commentary with Moses Mugugunyeki
Oblivious of the complications of adolescent pregnancy, 12-year-old Fadzayi Sithole of Zengeza 2 in Chitungwiza plays around with her peers unperturbed despite having a bulging belly. She is five months pregnant and has since stopped going to school.
She says she don't know who actually is responsible since she bedded a number of boys from her neighbourhood. Her mother, Shylet Sithole — a 29-year-old single parent — blamed herself, saying she never had time to talk to her only daughter because of her "pressing cross-border business".
"I am to blame because I never talked about sexuality to my daughter. I was waiting for the 'right time', but I got to understand that there is no right time when it comes to discussions about sexuality," Sithole said.
There are over 600 million girls (aged 10 to 19) in the world today; more than 500 million of them live in low and middle-income countries.
Although girls make up a large chunk of the global youth population, little attention has been given to their specific needs as they develop into adult members of society.
According to the World Health Organisation, approximately 21 million girls are 15 to 19 years old and two million girls aged under 15 years become pregnant in developing regions.
"Family communication about sexuality is essential, but at times we are so fearful about saying too much, too soon as was in my case," Sithole said.
She said parents are the most important sexuality educators for their children in the wake of HIV and Aids.
For adolescent girls to maintain their sexual and reproductive health, they need access to accurate information that helps to protect themselves from early pregnancies and sexually transmitted infections, including HIV.
Adolescent pregnancies are a problem in Zimbabwe and they are commonly driven by poverty and lack of sexual and reproductive health education and employment opportunities.
Last year Orton Drift Secondary School in Chirumanzu-Zibagwe constituency in Midlands province recorded a staggering 16 pregnancies, which authorities attributed to lack of family communication on sexuality and ignorance of sexual and reproductive health on the part of students.
A gathering of women recently convened by a local youth network, Platform for Youth Development (PYD) at Takwirira High School in Chipinge South, revealed that Takwiririra and Rimbi high schools were hit by a spate of student pregnancies while scores of girls were involved in sex work.
"I can confirm the sad development at Takwirira and Rimbi high schools where teen pregnancies and sex work among female students are rampant," said PYD gender and advocacy officer Cynthia Gwenzi.
"These schools do not have boarding facilities and students end up looking for alternative lodgings at the nearby shopping centres where they share rooms. Due to peer pressure, they end up engaging in early sex to meet their basic needs."
Gwenzi said such children lack sexual and reproductive health understanding and there was no family elder to talk to them about sexuality.
"There is family disintegration where the aunts and uncles are no longer playing their roles as communicators of sexuality, which has left most adolescent vulnerable since they no longer have guidance and control," she said.
"Sexual and reproductive health education is helping since we have realised that Chipinge — a once conservative community — is opening up to other cultures. Some of the Ndau traditions like virginity testing are fast diminishing, thanks to sexual and reproductive health education being undertaken in schools and communities."
A child rights activist with the Zimbabwe National Council for the Welfare of Children (ZNCWC), Maxim Marungweni, described knowledge of sexual reproductive health rights as crucial in empowering adolescents in the wake of HIV and Aids.
"Access to sexual reproductive health information is very important as this empowers children to be aware of their sexual and reproductive health rights needs and how to protect themselves from sexual abuse," Marungweni said.
"It also allows them to make informed decisions with regard to sexual reproductive health rights, which goes a long way in the prevention of HIV and Aids."
Marungweni said knowledge of sexual and reproductive health helps children in the advocacy of issues affecting them.
"They can come up with localised advocacy strategies and activities to address the problems they are facing," he said.
The child rights activist said there was need to come up with laws and policies that embrace sexual and reproductive health.
"We need to improve our laws with regard to access to sexual and reproductive health rights information by children both in school and out of school," he said.
"We commend the government for establishing sexual reproductive health rights focal persons in schools in the current draft Education Amendment Bill.
"We are also calling for easy access of sexual and reproductive health rights services by children in all government hospitals and clinics and make sure that these are child-friendly," he said.
Zimbabwe, in its quest to meet the global target of ending Aids by 2030, has come up with a cocktail of strategies targeted at key populations.
One such programme targeted at adolescent girls and young women is the Sista2Sista, an initiative that has touched the lives of over 100 000 girls in rural Zimbabwe through mentorship.
Sista2Sista clubs offer a safe place where vulnerable adolescent girls can speak with mentors and each other about their problems.
Girls in the clubs learn about sexual and reproductive health and rights, financial literacy, and how to navigate difficult social situations, including coercive relationships. The programme also aims to give girls the confidence and self-esteem to stand up for themselves.
Dreams is another programme supported by the US President's Emergency Plan for Aids Relief to reduce HIV infections among adolescent girls and young women in 10 sub-Saharan African countries. The goal of Dreams is to help girls develop into "Determined, Resilient, Empowered, Aids-free, Mentored, and Safe Women".
Girls and young women account for 74% of new HIV infections among adolescents in sub-Saharan Africa.