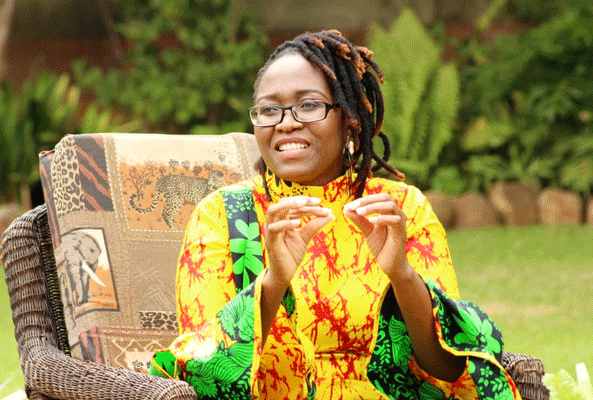 book review:By Stan Mushava
Zimbabwe is not a home but a market – a zero-sum turf where hearts are frozen in cold calculus and dreams are stolen in authorised heists. Its beauty is narrated in its official history, never out of beautiful reasons for patriotic pain. Its beauty is also narrated in the country's literature and art, stories of everyday citizens whose love for the country is unrequited and will to continue unbreakable. Decentralised but thematically chained, these stories do not have the screen-deep beauty of official history, but they are pain bleeding into beauty. With Tsitsi Nomsa Ngwenya's short story collection, The Fifty Rand Note, the B side wins again.
The Fifty Rand Note is set in Zimbabwe's hyperinflationary era, torched off in the early aughts and blown to record proportions in 2008. Ngwenya's recurring persona, perhaps an autofictional rendering of the author herself, is an entrepreneur helplessly watching as her business and mental health, like everyone else's, is remote-controlled from the black market. This focus of the book is highlighted in the dedication to "entrepreneurs whose lifetime savings were burnt to ashes/who woke up without salaries for their workers/scolded, even manhandled/by their angry employees/For workers who were there too/when everybody's hard-earned cash/was controlled by cash barons".
Ngwenya's book was originally published in 2017 and reissued this year. Thanks to the cyclic tendency of history, one would be forgiven to assume the book is about 2020, a time when the sidewalks are once again the moneychanger's paradise, and citizens must somehow make it through austerity, policy indeterminacy and lockdown precarity. The Fifty Rand Note is, however, a thematically varied book, reaching beyond Zimbabwe's economic downturn to address migrant labour, cross-border hustle, patriarchy, gender-based violence from both sides, love and family life. Ngwenya writes with remarkable lack of writerly conceit, picking apart her subject matter as an everyday storyteller rather than as a preacher.
At the height of her artistic powers, she smuggles you into a literary universe to feel life and reconsider the world among her characters. The late David Mungoshi comments on this aspect in an editorial note: "It also felt like I had been under a microscope being scrutinised. No doubt that was because Ngwenya is a stickler for detail and writes so evocatively as to create a verbal collage of experiences."
Distinguished by its cultural intelligence, The Fifty Rand Note is a Pan-African tour through Zimbabwe, South Africa and Lesotho, driven by heavy use of language, verisimilitude and mastery of scenery. In this melting pot, characters effortlessly switch between Ndebele, Sotho, Zulu, Shona and Afrikaans and culturally symbolic scenes blend into each other. The sprawling title piece sets the tone for this category. The persona and her compatriots occasionally return to South Africa throughout the book. It is a host of contrasting virtues they find themselves in, warm and welcoming on one hand and capable of hailing visitors with Afrophobic undertones on the other. Language use is more dynamic in the South African short stories, favourably underscoring its cultural complexity over Zimbabwe. Ngwenya exploits the code switch to a fault when the characters of this sub-regional metropolis echo the same thought in different languages.
The 14 stories of the book afford Ngwenya range to show off able characterisation although her mono-themed villains can be less convincing. While there is a heavy role for Ngwenya's self-aware persona, her power of characterisation shows through best when she looks from the outside to create complicated third persons who are not simply good or bad. In The Prisoner, Mandla is introduced as a misogynistic moron but as Ngwenya zooms into his life, we soon meet a henpecked and blackmailed man broken by the swinging whims of his wife. The narrator's grandfather in Let Me Tell You is a boisterous and hedonistic fellow, balancing the good life with a work ethic, sensually abandoned to the comforts of women, but also attuned to their suffering.
Women break down, even to their demise, in a society that incubates monsters on the companion diets of silence, diplomatic non-intervention and male entitlement. Such a focus is still (or rather, especially) necessary in a society where the more visible indices of suffering sometimes crowd out women's struggles within struggles. In Let Me Tell You, Nomqhele's relatives are culturally complicit bystanders as her abusive husband crunches her down to an avoidable death. Her case finds a somewhat more complicated parallel in Uncle Njabulo's Return where the relatives of a manipulative and irresponsible spendthrift cannot actually be accused of being silent about the plight of the wife, but rather feign a men-will-be-men kind of sympathy that keeps her in economic bondage to the man.
Let Me Tell You is one of the most entertaining stories of the collection. It unfolds as the old man, Khulu, dishes thinly censored relationship advice to his granddaughters while his amused daughter, the narrator, eavesdrops. "You want men who do not drink, but you won't like them especially if they don't have a special hobby which takes them away from the kitchen. Most men who don't drink are on their women's case. They notice every little mistake in the kitchen and house. In general, they are known as the worst in demanding girls and women, even from their churches!" the old man says in one of his many damaging leaks. If you are a bachelor like me, you will love and hate the story at the same time: on one hand, because the many advices alert you on how to build your WhatsApp CV; one the other hand, because the checklist of the ideal man Khulu is giving to his girls is a rather demanding one.
The Zimbabwean Soul, an infinitely inflatable capacity for endurance, pans from the jokes about poverty on the kombis and the knowing silence of the travellers from South Africa. The persona's reflecting on ungenerous national stereotypes at the airport and her co-travellers' silent absorbing logistical inconveniences call to mind the WhatsApp story about Zimbabweans who communicate in telepathic silence minutes on end only for one to eventually sigh: Pakaipa (Things are hard). The silence and the jokes form one circuit at the backend, a common buffer from the reality of mass privation.
Ngwenya lets you laugh through most of the stories in spite of the generally dark historical undercurrent.
l The writer of this article proofread the book under review.