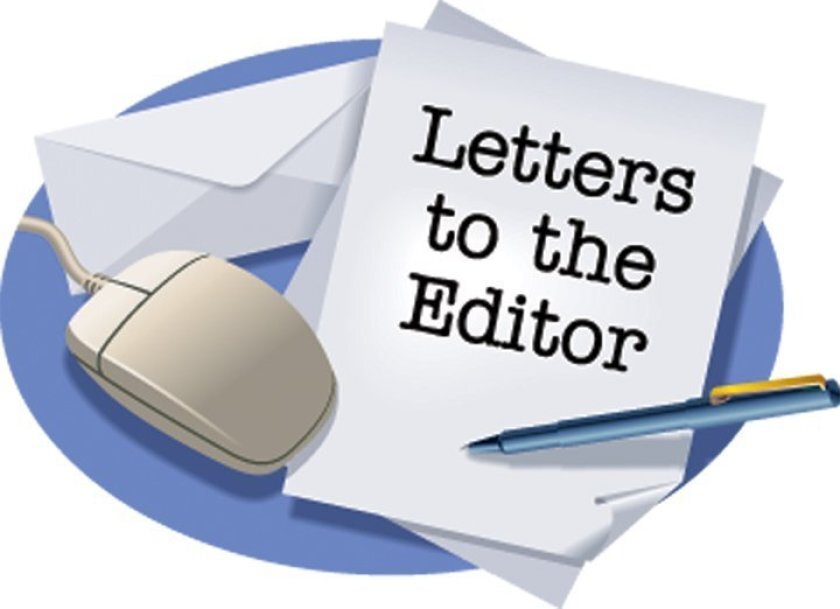 On May 25 there were reports that the Grain Millers Association of Zimbabwe (GMAZ) will import 400 000 tonnes of white maize from Zambia and Malawi as the country battles yet another bout of food insecurity.
The irony is that the country is importing from its neighbours, which have the same climatic and soil profile conditions.
The importation is despite the government of Zimbabwe having run sustained agricultural support programmes such as command agriculture and pfumvudza.
Late last year, The Herald newspaper dutifully reported that President Emmerson Mnangagwa's administration had introduced transformational measures in the agricultural sector anchored at achieving food security in the country and a return to self-sufficiency.
The Herald went on to state that the measures included, among other things, the command agriculture – contract farming aimed at supporting local farmers, the pfumvudza concept – a concept of increased production with minimum resources as well as putting emphasis on climate proofing.
The Zimbabwe Peace Project (ZPP), standing to its true mandate of being a watchdog, continued to monitor the agriculture support mechanisms and noted quite a number of disturbing developments, which it put forward for consideration by the government.
In November 2021, ZPP recorded cases of politicisation of pfumvudza inputs aid where there was a deliberate and systematic process of side-lining perceived or real supporters of opposition political parties from benefitting from a government scheme that is supposed to benefit everyone regardless of their political affiliation.
In some cases, the distribution of the maize and fertilizer was done nicodemously.
In direct contravention of the constitution, Zanu PF and government officials and local leaders charged with the distribution of inputs conducted themselves in an openly partisan manner, and showed little regard for the respect of the fundamental value of equality and dignity for all.
The conflation of the ruling party and the state compounded by impunity continued and ruling party officials and activists continued to hijack government programmes without facing any consequences.
Any citizens who attempted to call out these partisan acts face the brutality of the Zanu PF activists.
The politicisation disenfranchised deserving individuals who had the merit and capacity to produce.
In November 2021, ZPP warned that if the politicisation of aid was not abetted, it would contribute to heightened levels of food insecurity.
Unfortunately, none of the recommendations were not taken into account and we believe this is one of the major reasons why the country is facing a food security crisis that could have been avoided.
Currently, there is a pending court case where the deputy minister of Lands, Agriculture, Fisheries, Water and Rural Resettlement Douglas Karoro has been arraigned on allegations of grabbing 700 bags of fertiliser, US$18 000 worth of maize seed and 5 000 vegetable seed kits from presidential inputs schemes between March and May, and selling them at his private shop.
ZPP has recorded cases of corruption during the distribution of pfumvudza inputs and this is documented in 2021 October, November and December monthly monitoring reports available on zimpeaceproject.com.
Unfortunately, the government continued to pay a blind eye.
In light of this, ZPP strongly recommends that government holds to account all individuals who have been implicated in politicisation and looting of inputs and have them pay up so that the funds can be used to purchase the much-needed grain.
We are aware that there are some individuals who have been given inputs and agricultural equipment in the various shady agricultural inputs and mechanisation schemes, which began in the early 2000s and these people have continued to benefit at the expense of the taxpayer.
There is a need for an audit to establish the extent of the loss and to hold to account those who have benefitted without meeting their contractual obligations to produce.
Unless this happens, the taxpayer will continue to lose out and Zimbabwe will always be begging for food aid from neighbouring countries and the fiscus will continue to be drained of the money that could go to other needs. –Zimbabwe Peace Project
Civil society space shrinking
I
t is of paramount importance to note that the operating space of civil society organisations is constantly changing and shrinking.
Civil society organisations (CSOs) are operating at a time when the parliament of Zimbabwe is still debating the Private Voluntary Organisations (PVO) Bill, which is likely to further shrink the civic space if passed into law.
One cannot turn a blind eye on the fact that the bill opens for greater regulation of non-governmental organisations (NGOs), allowing for targeting of those NGOs that may be perceived as anti-government, for even greater regulations, scrutiny, and oversight by the government, including interference with the internal governance of the NGOs.
This situation, therefore, puts CSOs at risk of conducting activities since they can be targeted and risk to be deregistered.
It is against this background that Citizens In Action Southern Africa (CIASA) implemented this activity in Chipinge district.
Conflicts between wildlife and humans has been escalating in the district, with many clashes being occasionally reported.
On January 1, 2022 Shylet Muyambo (22) and her six-month-old baby was trampled to death by a stray elephant in Kushinga B village under Chief Musikavanhu, Chipinge.
On April 27, 2022 there was scare in Mt Selinda when five elephants were seen roaming in the villages.
Zimbabwe Parks and Wildlife Managament Authority (Zimparks) rangers responded and one jumbo was killed to drive away the other elephants back to the reserve.
CIASA in partnership with Green Institute held a community-stakeholder engagement meeting on recovery pathways of climate induced disasters and human wildlife conflicts in Chipinge district under Manicaland Province at Mt Selinda High School on May 26,  2022.
The organisations through this dialogue meeting sought to come up with tangible solutions to human wildlife conflicts in Chipinge district and to have insights of the local disaster responsiveness plan and build sectorial collaborative frameworks for the people of Chipinge.
One among other objectives of this activity was to map advocacy and a robust collaborative strategy that will help improve livelihoods of affected families, in as much as universal health coverage is concerned, disaster management and climate change mitigation strategies.
Gathering data on the effectiveness of current disaster response, management and post disaster recovery was also another objective of the activity.
The focus was also placed on capacitating communities on climate change.
The meeting took the form of a guided discussion with key guiding presentations from CIASA and Green Institute.
The community-stakeholder engagement meeting targeted a maximum of 30 participants who were positively and purposefully selected with key stakeholders from the district development coordinator, Environment Management Agency (EMA), Forest Commission of Zimbabwe, Meteorological Services Department and traditional leaders. However, 28 participants managed to attend the meeting, 14 of the participants were females and 14 were males.
CIASA, through this meeting managed to foster relationships with the Chipinge District Development Coordinator office, Forestry Commission of Zimbabwe, Environmental Management Agency and Metrological Services Department (MET).
The meeting was also a success as women and youth were capacitated on climate change.
The activity also managed to improve engagement and collaboration amongst CIASA, Green Institute and the Chipinge local authority.
Recommendations
 CIASA was recommended to facilitate the setting up of social protection systems that are sensitive to disasters in Chipinge district and to capacitate community monitors who will be working together with the Forestry Commission of Zimbabwe, council and EMA.
 District development coordinator's office was recommended to work closely with the communities and departments like MET, Forestry Commission and EMA to disseminate information on disasters especially to the marginalised and peripheral communities which do not afford radios and where there is bad network connections.
 The Forestry Commission of Zimbabwe and EMA recommended civil society organizations and the government to advocate for sustainable herd management of elephants in the country which have exceeded the containment capacity of reserves and protected areas.
 District development coordinator recommended communities to create and maintain relations with wild animals since behind human-wildlife conflict there is human-wildlife relationship and he indicated this can only be achieved if organizations capacitate community members with skills and knowledge of what to do when they encounter wild animals.
 The Forestry Commission and EMA recommended CIASA and Green institute to change behavioural patterns of community members through awareness campaigns on human-wildlife relationships. –CIASA
Feedback
Statement in response to a media article relating to mental health  challenges suffered by Gukurahundi affected communities as reported in the Zimbabwe Human Rights Commission report on the national inquiry on access to documentation in Zimbabwe.
 The Zimbabwe Human Rights Commission (ZHRC) is one of the five Chapter 12 independent commissions established in terms of sections 232 (b) and 242 of the constitution of Zimbabwe and operationalised by the Zimbabwe Human Rights Commission Act [Chapter 10:30].
  From 2019-2020, the Commission conducted a National Inquiry on Access to Documentation in Zimbabwe. The National Inquiry interrogated the barriers faced by citizens in acquiring five national documents namely: birth certificate, national identity card, passport, death certificate and citizenship. A report containing findings and recommendations was produced and launched in September 2020 and thereafter tabled and debated in Parliament.
 Chapter 4 of the report on the National Inquiry on Access to Documentation in Zimbabwe highlighted challenges faced by different segments of the Zimbabwean society including vulnerable and marginalised groups such as women, children, older persons, persons with disabilities, ethnic minorities, disaster and Gukurahundi affected communities. On page 39 of the report, the last sentence on paragraph 4.10 states that; "Approximately ninety per cent (90 %) of those who experienced Gukurahundi are suffering from mental health challenges". It should be noted that this statement is contained in the report, but footnote 121 on page 39 clearly states that the statement was made by a councillor for Beula Community in Matobo District. It should further be noted that this statement was not referred to at the ZHRC-EU/RWI partnership launch on Wednesday June 8, 2022.
 ZHRC also highlights that in the context of the report, mental health refers to cognitive, behavioural, and emotional well-being which affects how people think, feel and act.
Mental health challenges include: post-traumatic stress disorder (PTSD), attention deficit hyperactivity disorder (ADHD), depression, anxiety and schizophrenia, among others. -ZHRC
Related Topics