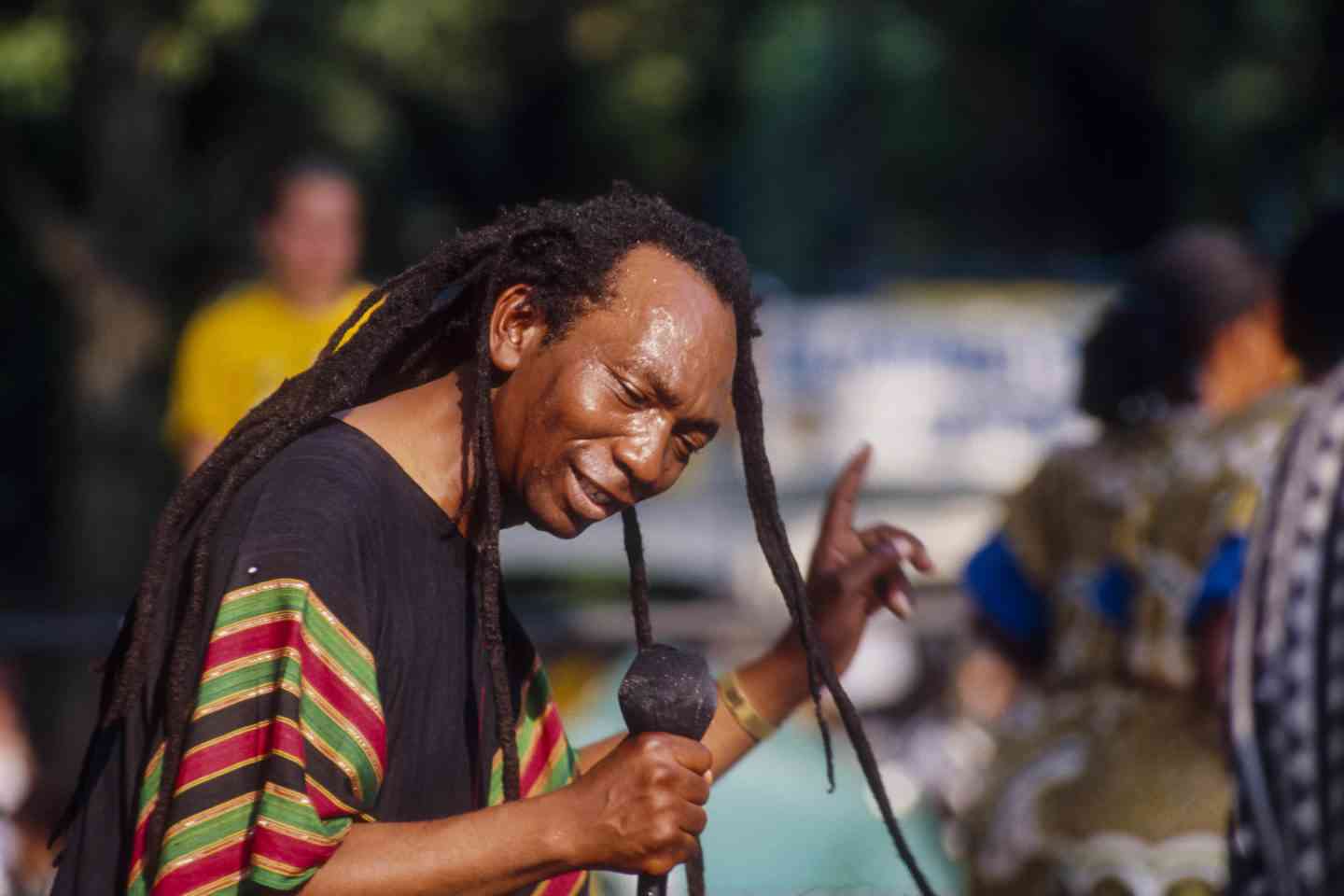 Chimurenga music giant Thomas Mapfumo's last dance on stage before retiring from music performance will not be alongside next generation superstars Winky D and Jah Prayzah, it has emerged.
Mukanya, as Mapfumo is popularly known, recently announced that he will be exiting the music scene following an illustrious yet tumultuous career stretching over five decades.
However, it seems the 77 year old crooner's last moments on the microphone will be this Saturday (June 24) when he performs in a self-funded gig in the United Kingdom.
"The show I am hosting in England on June 24 is my own show that I am doing personally and have funded so I can bid farewell to my fans and thank them for all they have done for me in my lifetime," he said the in two-minute snippet circulating on social media.
Distancing himself from the gig organized by Y2K Entertainment, which is scheduled for August, the Nyoka Musango hit maker said:
"The other show you are hearing about, the one with Winky D and Jah Prayzah, I am not part of it because we failed to reach agreement with the organizers," he explained in his vernacular, adding:
"My plans and theirs are not aligned so I am not part of that show and they are doing it with their own line-up that does not include me."
Themed "Legends Tour", the organizers had deemed the event to signify an act where Mapfumo would pass the musical baton to younger musicians billed to perform including Selmor Mtukudzi, among others.
Meanwhile, it has been over two years since Mapfumo announced that he would be retiring from performing music to take rest and devote time towards imparting musical knowledge to up-and-coming musicians.
The Oregon-based (USA) musician, who has been in self-imposed exile for more than two decades, has had an eminent career that has seen him gain massive recognition at home and abroad.
Related Topics