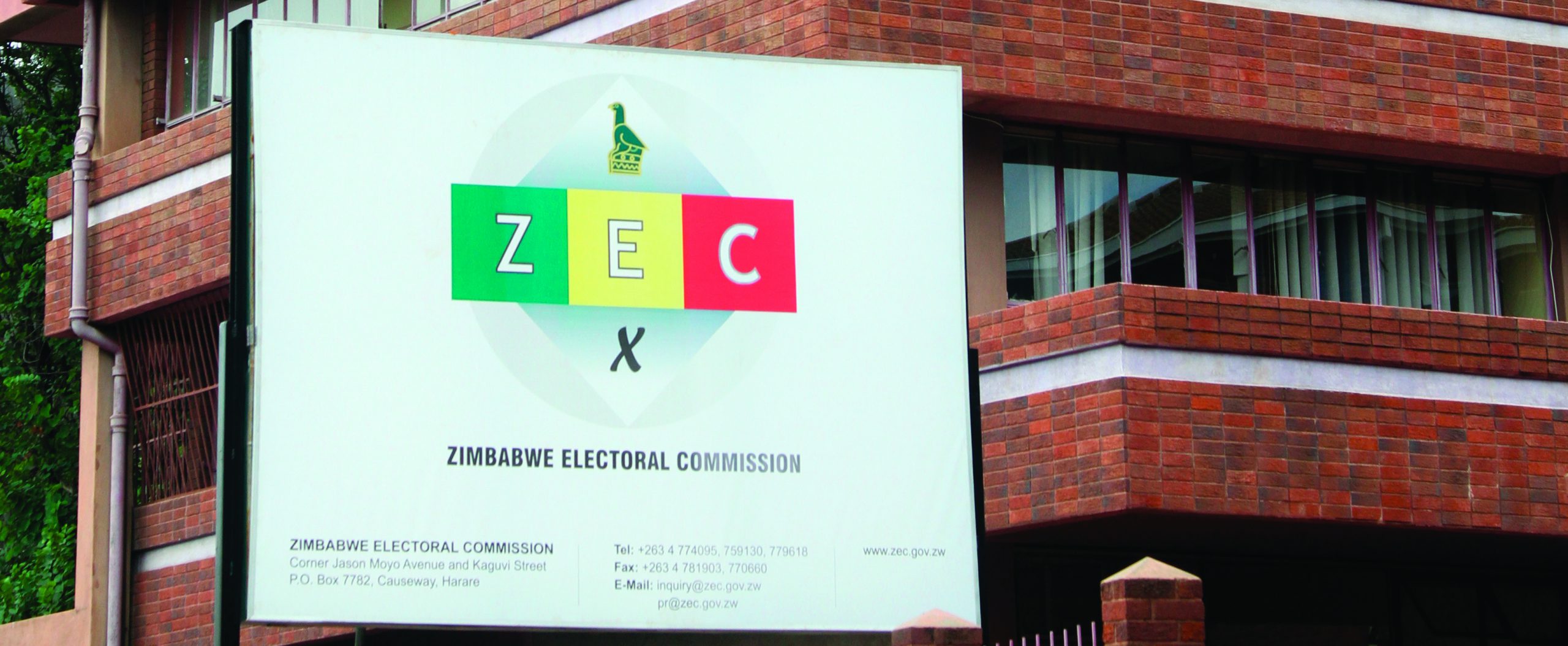 BY PRIVILEGE GUMBODETE/SHARON BUWERIMWE
ZIMBABWE is set to hold its by-elections on Saturday, but the polls have been overshadowed by a dispute over the credibility of the voters' roll, with the Zimbabwe Electoral Commission's (Zec) not helping matters after disowning the document saying it was tampered with.
The country will decide who fills in the National Assembly and local authorities positions left vacant due to MDC-T leader Douglas Mwonzora's massive recalls of MDC Alliance legislators and the deaths of parliamentarians.
Analysts said the by-elections provide the perfect yardstick for what political parties should expect in the 2023 general elections with regards to the electoral environment and the voters roll, which has been a contested document for years.
In 2018, data analysts Team Pachedu revealed that it had uncovered 250 000 names that were either wrong, invalid, duplicates, incorrect identity numbers and scores of voters registered using addresses in empty fields.
And now the election administrator is caught up in another voters' roll fiasco with discrepancies unearthed by Team Pachedu.
According to Team Pachedu's findings, thousands of other voters were registered under incomplete addresses that do not meet the VR1 requirements for rural voters.
Over 177 000 people have also been moved to other constituencies.
In some areas, there are registered voters who used addresses of central business district offices, some of which have not been in use for some time.
Zec has failed to address the exposé and blamed political parties for causing discrepancies on the voters' roll by allegedly issuing affidavits with the same addresses to their supporters during the voter registration exercise.
Analysts who spoke to The Standard raised questions on the credibility of voter roll, with some saying that a contested voters' roll is a recipe of disaster.
Zimbabwe Election Advocacy Trust Ignatious Sadziwa said Zec should be disbanded as people have lost hope in its role.
"The confusion and hullabaloo around the shenanigans in the voters' roll raise a stink and has the proclivity of dampening spirits and confidence among the electorate during the by-elections," Sadziwa said.
"It's high time Zec puts its house in order and returns to professionalism as espoused in the constitution.
"All these problems emanate from unilateralism on the part of Zec.
"Our people have to believe in elections.
"A trust deficit in the manner in which elections are managed will have catastrophic consequences.
"If this term persists, then Zec has to be disbanded as a matter of urgency."
Elections Resource Centre (ERC) legal and advocacy officer Takunda Tsunga said there was  a need to ensure the credibility of voters so that it inspires confidence in the electoral process.
"ERC is concerned about the anomalies that have been highlighted in the voters roll," Tsunga said.
"We are further concerned by the inaction taken by the electoral commission to address these concerns.
"A voters' roll is a document that is the foundation to free and fair elections necessary to inspire confidence in the electoral process.
"Zec is failing to address the concerns raised by citizens.
"A brief analysis of voters' roll shows that there is a systematic manipulation of voters' roll to ensure that citizens don't fully participate in the electoral processes.
"There is a systematic manipulation of voters' roll to create confusion amongst the electorate."
Institute for Young Women's Development founding director Glanis Changachirere blamed the government for failing to demilitarise Zec, which has led to elections being "rigged."
"Zimbabwe›s electoral playing field is deeply structured and rooted within our broader governance system, in particular highly militarised and operated not only at the face of Zec which we see but behind the scenes.
"There is a need for political will on the part of Zanu PF, in particular, its cabinet to actually demilitarise governance in Zimbabwe," Changachirere said.
"If the government does not have the political will to demilitarise governance including giving the independent institutions such as Zec, then we will continue to have this as a talk show.
"Zec does not have the power to regulate the electoral environment, which is why we continue to have electoral processes being tampered with and political violence in the country."
Zec chief elections officer Utiole Silaigwana has dodged questions on the credibility of the voters' roll by saying it is a security document.
"As much as the national voters' roll is a public document, it is also a security document containing voters' personal details," Silaigwana said last month.
"Any abuse of it attracts legal consequences and the commission has a duty to protect voters' information which they supplied in confidence.
"The advent of social media has exacerbated challenges related to the security of information of citizens."
Zec has previously dismissed allegations raised by Team Pachedu saying they were meant to cause alarm and despondency.
But analysts have the uncovered discrepancies were likely to disenfranchise potential voters.
Related Topics