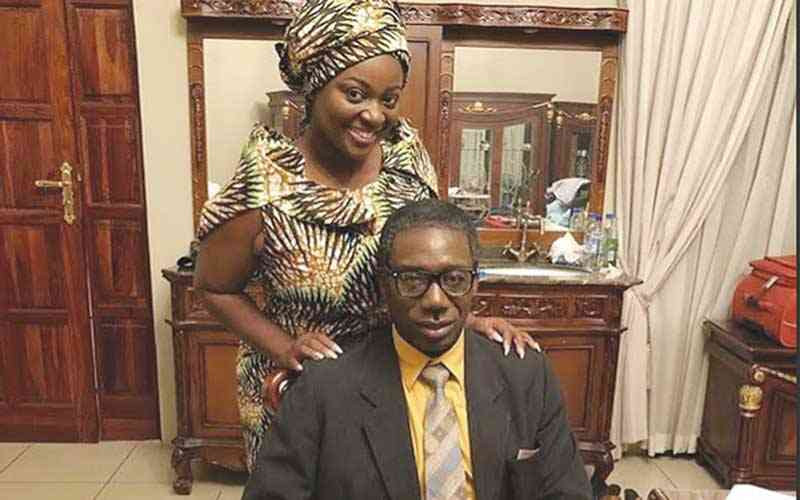 ACTRESS Caroline Mashingaidze-Zimbizi recalls her breakthrough to international recognition was after she featured in the film Mugabe, which follows the rise and fall of the late former President Robert Mugabe.
In the film, produced by Eastgate Films, Mashingaidze-Zimbizi starred as Grace Mugabe, the wife of the once feared leader who died in 2019, in Singapore
The synopsis of the film Mugabe, set in Zimbabwe chronicles how Mugabe rose from being a prisoner to power as a guerrilla fighter who defeated the British colonial rulers during the liberation struggle.
In the film, Mugabe is hailed as a "hero" and a world role model president with multiple awards, but gradually becomes one of the world's top tyrants who violates human rights to get unassailable power for the rest of his life.
He clings to power with iron fists as he eliminates prospective successors to pave the way for his young beautiful wife. This first lady is a firebrand woman who chides anyone threatening to grab her husband's position.
Her association with high profile churches, charity work, and extravagant lifestyle wins her fame, culminating in their fall. Will his people accept a family dynasty? While the nation is in a state of unrest and growing weary, Mugabe's allies do the unexpected.
Mashingaidze-Zimbizi reckons how American film producer Rogers Ofime made tremendous efforts as he hunted for her for the former First Lady (Grace Mugabe) role.
Renowned Hollywood based Nigerian actor Hakeem Kae-Kazim played the Mugabe character.
"My treasured experience is definitely being part of the Mugabe film cast. That is the most paying job l got and the service was world class from the directors right down to the runners. They all treated me with loyalty as Amai Mugabe," she recalled, adding that working with Kae-Kazim was cherry on top.
Despite featuring in such a top film, Mashingaidze-Zimbizi remains a humble actress.
"My lifestyle never really changed, I just happen to have more people greeting me while I do the most ordinary stuff. I do not consider myself that I am famous as I just take my acting as a job and when I am off the set, I am your plain Jane until maybe when endorsements start coming through that might bring a total change into my life," she added.
"There is a need to support local talent. We have got so much talent in all disciplines of film making and we just need a bit more support to reach world class standards."
Mashingaidze-Zimbizi's acting voyage started off in 2007 as part of the Estate Blues cast. This was after she was bestowed with a chance by prominent filmmaker and director Admire Maramba ahead of a bevy of already established actresses.
"I got my first role in a star-studded cast with veterans like Stephen Chigorimbo, Tendai Chakanyuka and Tatenda Mavetera. It received media attention and that is when I got a huge breakthrough at Patsime Trust, an organisation that does theatre for development," she noted.
The award-winning actress cum makeup artist also notes that experience gained in theatre hubs such as Patsime, Savanna and Theatre in the Park amongst others was vital in her grooming.
"I owe it to Jasen Mphepo (renowned actor and Patsime Edutainment Trust director) and the Patsime staff for nurturing and moulding me into a theatre actress of repute who is a holder of National Arts Merit Award (under film and television category)."
Commenting on the efforts by the National Arts Council of Zimbabwe to come up with a film strategy, Mashingaidze-Zimbizi said she feels more confident, and positive that the government has taken steps to commit itself to funding the film industry.
"The film strategy would mean that while we are telling our own stories, we will also be getting remuneration and also putting our country on the map and in the process attracting international markets," she said.
Related Topics