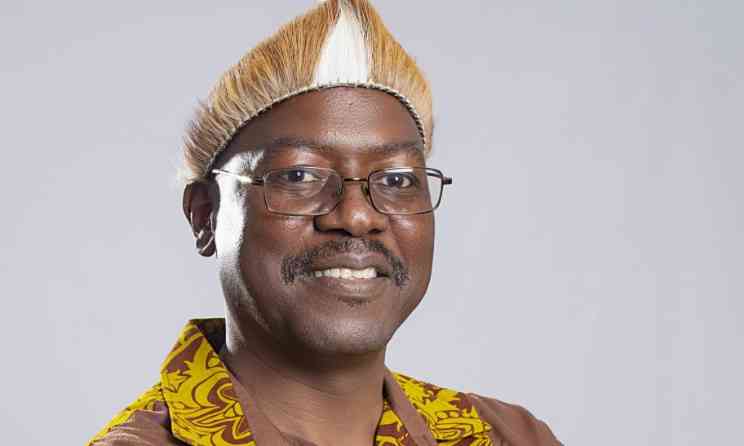 THE National Arts Council of Zimbabwe (NACZ) has resolved to intervene in the rift between the Zimbabwe Music Rights Association (Zimura) some artistes.
The arts regulatory authority is concerned with the outdated antics deployed by Phillip Chifumbu and Fred Nyakudanga of marshalling musicians to rise against the administration and call for leadership renewal at Zimura.
On 28 April, a social media group titled "Extraordinary Meeting 22 June 2023" was established under the guidance of Chifumbu and it was later renamed "New Zimura Group" and finally "New Era Group," after holding an "illegal meeting" at the Zimbabwe College of Music in Harare.
Speaking on the sidelines of an interactive meeting held recently in Gweru, NACZ director Nicholas Moyo (pictured) told Standard Style that a meeting was called for and both parties were engaged accordingly.
"As NACZ we reached out to both parties and they met with the organisation," Moyo said.
"At this present moment, I will end there.
"I am not going to divulge much.
"What I will only assure you is that a comprehensive official statement will soon be issued in relation to the Zimura issue."
Meanwhile, artistes were called to treat arts as any other viable economic sector during the NACZ interactive meeting,.
Moyo, pleaded with artistes to migrate from the notion that the arts industry was an impoverished sector.
"I am tired of leading an organisation full of cry-babies, it's time artistes learned to be independent from handouts and over reliance on donations," he said.
"We should make a business case out of our artistic abilities."
Despite harbouring great potential to be profitable, artistes in the Midlands province are failing to make use of available resources and opportunities.
"We should change the narrative about the arts situation in the Midlands province by commercialising our art skills, upskilling and making use of available local educational and financing institutions," Moyo said.
"For filmmakers it would be sensible to consider other alternative markets if Zimbabwe Broadcasting Corporation (ZBC) sees no problem in paying you."
NACZ member Jomo Mhone said collaborations were another source of resource pooling platforms and knowledge transfer that should be of importance.
"We are not a social service sector that we find it comfortable to be always complaining," Mhone said.
"Let us make initiative and treat the arts as our business.
"We are going to be productive when we change our mindsets from this current attitude of wanting without putting in our extensive effort.
"Make use of networks, collaborations and this will help us grow our sector to become a significant contributor to the gross domestic product."
Related Topics