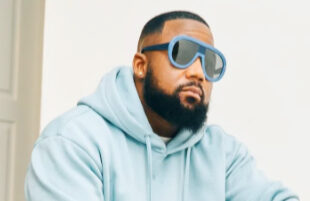 JOHANNESBURG — Cassper Nyovest (pictured below) started dabbling in the boxing world with his Fame vs Clout match with controversial YouTuber Slik Talk.
While that made Mzansi stand up and take notice, it was his Celeb City boxing match with musician NaakMusiQ that made the rapper realise that bringing attention to the boxing world might be stepping on certain people's toes.
Taking to his Twitter timeline, Cassper said he is getting on the wrong side of people who would rather see the sport remain "dead".
"The one thing I didn't think about when I started these boxing exhibitions is that I'm actually pissing off some people in the boxing world. The guys who are making money from its death. The ones who prefer it to stay the way it is so they can rob boxers and make money off them."
In his comment section his followers were his singing praises for making boxing history when he revived the sport.
"Cass you might not have realised how impactful your involvement has been since you showed an interest in boxing. A few months or years from now, the history books will be reminded," said one tweep
Speaking to TshisaLIVE on the night of the Celeb City boxing match in Sun City, Robert Marawa said the fight should serve as a wake-up call for Boxing South Africa.
"Boxing needed something like this. The absurd thing is that you've got musicians who are the main bout, and you have professional boxers who  are curtain raisers for musicians. Never heard of that, but at the end of the day it's about seeing all the sponsors here who are saying they are willing to put money into the event  because it's boxing."—TshisaLIVE
Related Topics