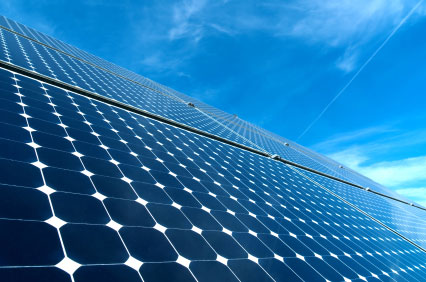 Next month, Alpha Media Holdings, publishers of The Standard, Zimbabwe Independent, NewsDay, and Weekly Digest will be hosting the third annual 'Renewable Energy Conference' in Victoria Falls. This edition of the conference has been organised by The Standard in partnership with the Energy and Power Development ministry under the theme The New Frontier: Net Zero Africa.
The conference comes at a time when the nation is facing crippling power shortages owing to generation disruptions due to maintenance and works at both Hwange and Kariba.
One of the participants at his conference will be Ian Mckersie, the managing director of Nyangani Renewable Energy Pvt Ltd an independent power producer (IPP) who will share his expertise. Standardbusiness senior business reporter, Tatira Zwinoira (TZ) had an opportunity to talk to Mckersie (IM) in a wide-ranging interview.
Below is an excerpt of that interview.
TZ: Thank you again for taking my call and giving me this interview. So, before we get started, I'd like you to just give me your name, tell me about your business and what you're into.
IM: Okay, my name is Ian Mckersie. Our business is Nyangani Renewable Energy and we are independent power producers. We design, build, own and operate renewable energy power stations. We have six hydroelectric power stations in the Honde Valley. One and a half power stations at Nyanga and one solar power station in Mutoko, all adding up to about 35 megawatts. In Malawi, we have about 10 megawatts of hydro. That is our business.
TZ: Now, I understand you're going to be participating in the International Renewable Energy Conference which is being held in Victoria Falls next month, is that correct?
IM: That's correct.
TZ: Thank you, now I wanted to find out, you know, when you look at the landscape of power generation in this country, how important do you think this conference is? How important do you think renewable energy is at this stage in this country right now?
IM: Well, clearly, I think renewable energy is very important for all sorts of reasons as you can understand. There are some structural issues or fundamental issues affecting investment in the independent power producer sector, so let me just go back one stage. Zimbabwe and the region is desperately short of power. We need more generating capacity.
We have got abundant coal reserves, but we're not able to attract funding to develop those coal reserves. And also, there's of course the drive to clean up energy generation to get away from coal. Also, we do not have the capacity within the country to develop our resources on a government level, so to develop our energy resources to a level that is sustainable, we need independent power producers to come in.
But the challenge is that Independent Power Producers (IPPs) are reluctant to come in or let me put it slightly differently, Independent Power Producers have difficulty in raising funding because of the currency issues related to payments for energy. That is a fundamental issue. So, we know that we desperately need energy, new energy or additional generation, ideally green. We also know that we need external funding for that power generation and that funding will require paying back. What is happening on the ground however is that there lacks clarity on the repayment method for these debts and this situation is made complicated by issues regarding the Zimbabwe dollar payments — converting that into hard currency is what is a major issue.
TZ: When we look at the state of renewable energy in the country, in fact I did a story about it a few years ago and I read that we've got renewable energy potential to generate 1 872 megawatts, about 1900 megawatts if you're rounding it off. And that's from your wind, your bio, and I think hydro if you use other places which have got water sources. When you look at the options that are there for renewable energy, and solar as well, where do you think there's most potential in terms of those different areas for Zimbabwe?
IM: The easy win is solar. There's very little solar being developed. It's very easy and quick to roll out and relatively inexpensive, so that's an easy win. We do have the ability through the south bank to at least attenuate the supply. As you know, solar is during the day and tails off either side of the day leaving the peak periods without any support from solar. That is the issue with solar, but with the Kariba south bank we can modify and attenuate that difficulty. I'm not an expert on these numbers that ZPC (Zimbabwe Power Company) would give, but I guess we can easily add 1 000 megawatts of solar and balance it. That's just from the use of Kariba.
TZ: Okay. You remember in March 2020, the government launched the renewable energy policy and they committed to trying to promote independent power producers such as yourselves in the renewable energy sector. Do you feel much has been done to kind of help companies such as yours contribute to the national grid or do you think there's still room for improvement? And if so, which areas do you think need attention?
IM: Well, I don't think much has been done. Do you see much evidence of additional IPP activity in the country?
TZ: No.
IM: That's your answer.
TZ: Okay, point taken. When you look at wind generation which has been talked about before, do you think that's a viable option after solar? Of course, solar, yes. But then after solar, which would you say is our next viable option for renewable energy between maybe hydro, wind, and bio?
IM: I don't know a lot about wind, but traditionally Zimbabwe has been viewed as having insufficient wind speeds to properly install wind. I believe there are sites in Zimbabwe, but we aren't blessed with the sort of sea breezes or the offshore wind that other countries have, so wind yes, to a limited degree. Bio, there's all sorts of options that we can use there. And of course, one very large one is hydro. Maybe a large hydro may not be deemed to be green, but I think there's maybe some people are rethinking that. It's definitely greener than dirty coal.
TZ: Which one is that?
IM: Well, you've got the Batoka Gorge. And there's other schemes that we can develop, which are large, there is talk within the region and there's a term branded about, the '10 gorges project' which is really capturing the high capacity of the area. So, there's a lot more capacity there that can be developed. It needs a lot of capital, but all energy resources do. One that I think we shouldn't dismiss is clean coal. I don't know if you heard about it, but we got to touch abundant resources.
TZ: Maybe you can explain it to me, about 'clean coal' because there is a perception that all coal is dirty and not good?
IM: Yeah, it is a perspective but I don't exactly think that's necessarily the case.
TZ: Yeah, so when you look at biomass potential, you know in your form of agricultural and municipal waste, first residue and other forms. What do you think about that?
IM: Well, unfortunately, I'm not an expert on these things but they are being developed all over the world and one imagines we can do it here, I would say.
Related Topics