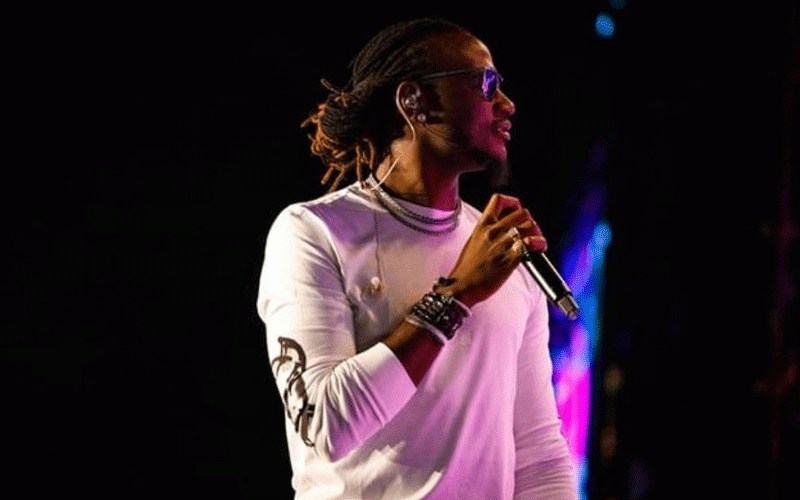 THE Zimbabwe Republic Police (ZRP) will have another chance to search and seize drugs, stop a show and later apologise when Jah Prayzah makes an appearance at the famous Damview on June 10.
This excuse was given when Winky D's show in March at the very same venue was stopped; few believed it and that no one was arrested for anything close to illicit drugs made it worse.
Jah Prayzah will make an appearance at Blue Roof Grill and Bar at Damview, fresh from his double album launch that saw him launching Chiremerera in Harare and Maita Baba in Bulawayo.
One of the organisers of the show promised fans a memorable show.
"It's going to be a show to remember, we bringing Jah Prayzah after he launched his albums," he said.
"Most people who couldn't make it to his album launches have an opportunity to have a feel of the performances."
Ironically, the venue is the same venue where Winky D made his first public appearance after launching Eureka Eureka.
Police stormed the stage in the middle of Winky D's performance and stopped the dancehall chanter from performing leading to the show's premature end.
Violence then followed as disgruntled fans started throwing beer bottles on stage in protest of what had transpired.
The Zimbabwe Republic police defended its actions saying it was part of the national campaign against drug abuse routine.
The police and the government two months ago declared war on drug lords and users as they launched a national anti-drugs and illicit substances: See something, say something.
Speaking to Standard Style police spokesperson Assistant Commissioner Paul Nyathi said the police at the Winky D show were deployed to monitor drug peddling and use at the venue.
Following the launch of his politically charged album, a Zanu PF affiliated lobby group EEG demanded Winky D's music and performances to be banned citing that his lyrics and content cause alarm and despondency in the country.
Recently in Bulawayo, a group of Zanu PF members were reported to have commanded Winky D to alter his playlist by not playing songs that speak to social injustice and maladministration of the country.
Winky D went on to respond to the instruction on stage by saying he had been warned not to play certain songs.
In a message to his followers after winning the best African entertainer award at the recently held International Reggae and World Music Awards, he acknowledged that he was under attack.
"Being recognised by our wider music community reaffirms the universal nature of heartfelt music and its unshaken ability to bring humanity together, regardless of diverse beliefs and superficial differences," he said.
"This award is particularly poignant as it has been presented to us during a period of intense challenges and adversity, thank you and may the music continue its mission to educate, uplift and inspire."
Related Topics