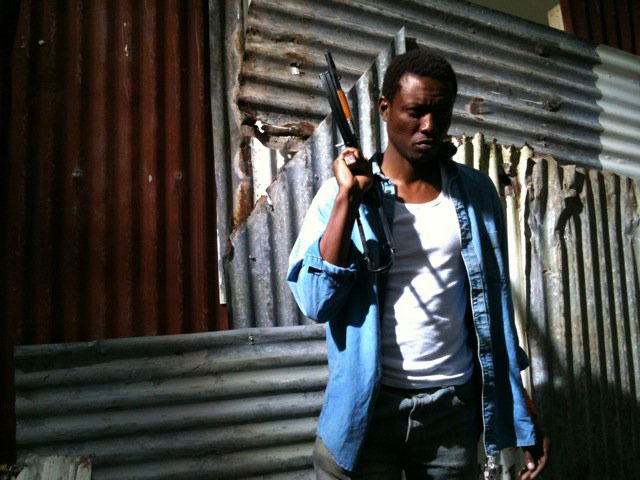 Zimbabwe-born actor Tawanda Manyimo came a long way to become one of the most-sought-actor in New Zealand where he started his career in theatre 11 years ago. Manyimo, who is relatively not known in his country of birth's film industry, is part of a star-studded cast that features in the forthcoming movie Ghost In the Shell, which premiers in March next year.
THE STYLE INTERVIEW BY NICOLA GIBSON
Also starring in the movie is popular American actress Scarlett Johnson. The Standard Style reporter Nicola Gibson (NG) caught up with the 35-year-old Hollywood heartthrob (TM), who spoke about his acting career in foreign lands. Below are excerpts of the interview.
NG: Who is Tawanda Manyimo?
TM: Tawanda Manyimo is a Zimbabwean actor based in New Zealand. I arrived on the shores of New Zealand 11 years ago. New Zealand is a beautiful country in so many ways. People sometimes say that to appreciate a place, you have to leave that place and go somewhere else and only then will you truly appreciate where you're from. I believe this to be mostly true. I have come to accept that I will never stop being Zimbabwean or foreigner or from "somewhere else".
NG: Where were you born and which schools did you go to?
TM: I was born in Bulawayo and attended Tennyson Primary School. I did my secondary education at Milton High School.
NG: Where are you based and how did you end up there?
TM: I am based in New Zealand after I migrated for college education.
NG: When did you realise you have an acting talent?
TM: Ever since I was a young boy. I did my first ever theatre production when I was in Grade 4, but I didn't act professionally until I was in my 20s after moving to New Zealand.
NG: Who could have inspired you?
TM: I have always had a love for literature, especially Shakespeare. From a young age, I loved the classics, so I would say William Shakespeare inspired me to be a performer.
NG: How did acting change your life and how do you feel about yourself as an actor today?
TM: Acting gives me a sense of always wanting to do good work. I don't think it is something I will ever "perfect" and that's what I love about it. It makes me face my fears whenever I am on stage or in front of the camera. Every time I perform, I grow as a person.
NG: What other movies or projects have you done?
TM: I have done several stage and theatre productions and a few TV series and movies. The last big film I did in 2014 was The Rover, which was set and shot in Australia.
NG: You are part of the cast in the movie Ghost In the Shell.How do you feel being part of such a huge project, especially being Zimbabwean?
TM: I feel grateful and extremely fortunate to be a part of a massive project. I know that there are no guarantees in this business, so as an actor it is my job to always try and stay focused on my next role, whatever that may be.
NG: How did you manage to get a role in such a big movie? TM: I auditioned for the role. I learnt my lines and did my best to prepare myself to try and bring the character to life in the audition room.
NG: What is your ultimate role?
TM: Ultimately, it would be my dream to keep on working as a professional actor. It is a special thing to always try to inhabit different characters in life, regardless of the size of the role or the kind of genre
NG: Being Zimbabwean and an actor in Hollywood what advice would you give to your fellow Zimbabweans who are hoping to make it in the cut-throat film industry?
TM: If you have a love for theatre, film or performance, then I suggest you read and research about your favourite actors. Have some heroes as inspiration. Write a lot and be creative. Acting is not about "making it in Hollywood", it's about doing what you love and discovering the magic of performance, regardless of popularity or money. If you have a passion then follow your dreams.
If it is truly your path then you will find your way. Also it's not about doing just one thing, so try and have as many interests in life as possible, because this will broaden your personality and hopefully give depth to your craft. And if it doesn't work out, then try finding it within yourself to know that you have tried and you have learnt amazing things along way.
NG: What should Zimbabweans expect from you in this new movie? TM: This movie is not at all about me, it is the culmination of a huge group of people working together to tell a story. I just happen to be a part of it. I do hope that people will enjoy what the filmmakers have created.
NG: Who are your favourite actors/actress in Hollywood and in Zimbabwe? TM: I admired Safirio Madzikatire [the late Zimbabwean actor comedian] when I was growing up. I especially enjoy performances from Chiwetel Ejiofor [British actor of Nigerian origin) and I admire Forest Whitaker (African-American actor).