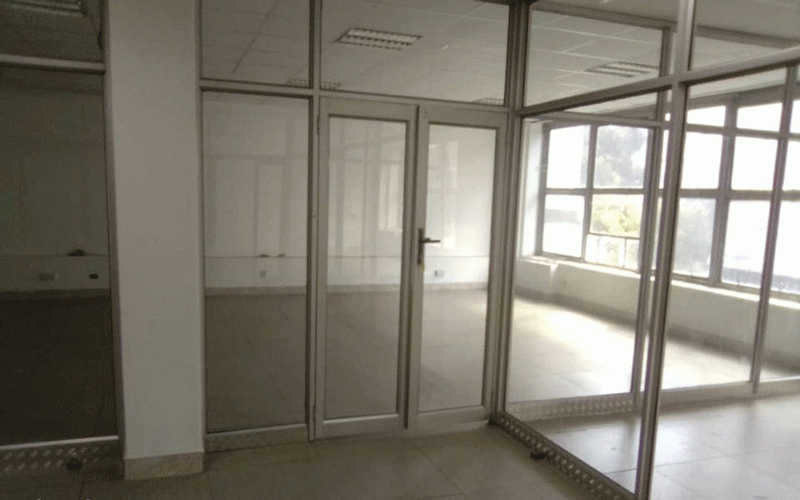 THE demand for central business district office space has dropped significantly in Zimbabwe, leaving vacancies of about 60% on average as a result of ongoing problems with parking, street vendors, and high pollution levels as well as rising rentals, Standardbusiness has established.
According to the United Kingdom-based real estate global agency, Knight Frank's latest market report, Zimbabwe's real estate market faced significant challenges from hyperinflation and the depreciation of the Zimbabwean dollar last year.
"In the office market, many commercial landlords are sitting on high debtor balances," reads part of the report.
"This is a result of many businesses that failed to pay their rents during lockdowns.
"The situation has been worsened by the depreciating value of the Zimbabwean dollar and average upward quarterly rent revision by a staggering minimum of 150% due to inflation.
"With persistent issues regarding parking, street vendors and high levels of pollution coupled with the increased rents, demand for CBD office space has fallen sharply, leaving voids of around 60% on average."
However, the report pointed out that several industries, including the suburban office market and smaller neighbourhood retail centres were expanding.
"Demand has not necessarily dried up entirely, but occupiers' focus has shifted to the suburbs.
"Indeed, many high-profile corporate occupiers have already relocated to suburban areas.
"In response, many residential properties in (Harare's) Eastlea, Belvedere, Milton Park, Alexandra Park and Belgravia have been converted into offices as landlords and owners move to capitalise on the geographic shift in office demand," it said.
"Sales in the residential market remain stagnant as sellers continue to insist on payments in United States dollars, in response to the depreciating Zimbabwe dollar.
"This has weakened demand with domestic buyers for the most part being locked out of the market due to their inability to make payments in US dollars.
"Diaspora have been unaffected and remain active in the market."
The international property management firm said the demand for suburban office space remains high as voids were easily leased.
"Our data hints at the particularly high potential for office development in the northern suburban areas. No major additions to the retail stock are expected in the short to medium term as funding for construction is both unavailable and unaffordable due to high lending costs," it added.
According to Knight Frank, many recent developments are self-financed, which is limiting the scope and quantity of new projects.
Due to their accessibility, smaller suburban shopping centers have, like those in other African nations, remained resilient during the pandemic, and this is also true in Zimbabwe.
"We have tracked the recent completion of about 9 000 square metres of new retail centres in the suburbs. Interestingly, rents remain largely stable, which is prompting more investor activity in the sector," it said.
"Furthermore, retail returns at around 7% remain attractive. Returns for office space are similar at around 8%.
"In the industrial sector, demand remains strong, but is largely unfulfilled due to limited supply.
"There have been no significant warehouse completions recently and most new developments are owner-occupied."
The company claimed that power outages, insufficient capitalisation, inadequate water supplies, and decaying infrastructure continue to, to some part, dampen the sector's optimism.
Related Topics