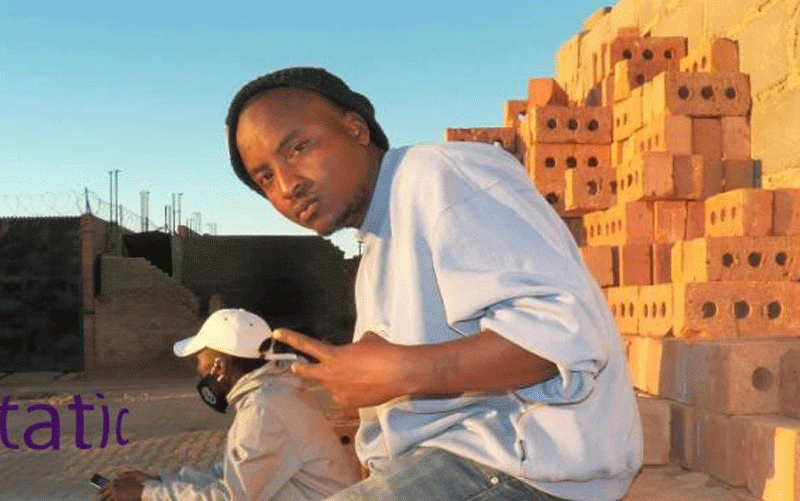 ARTISTES also battle mental health challenges as the nature of the arts industry is not spared from economic volatility, negative criticism of their work and the winner-takes-all reward structures that can contribute to anxiety, depression, and substance abuse.
This has led many artistes to face mental health crises at a time when rehabilitation and counseling services are out of reach of many.
Bulawayo rapper Nkosilondile Sikupa whose artistic name is "Static" recounts his experiences as he struggled with mental health issues particularly the stigma that he suffered due to his mental health breakdowns.
"When I was in my late teens and late 20s I experienced moments of depression, which had been aggravated by a crisis within my family, coupled with stress situations that I experienced at school and the need to also push my career as a rapper. This led to a moment when I had a psychotic breakdown and later on, I was admitted to Ingutsheni Mental Hospital for treatment and help.
"The hardest moment for me was when I was discharged from the hospital and had to re-integrate back into the community. There is a lot of stigma within communities about mental health issues as sufferers can be labeled negatively. This affects the quick recovery of a mental health patient.
"Luckily I am a strong person and hence I have been able to face the stigma and ostracisation fromsociety. Being a rapper and a person that is into music production has helped me to become someone strong and to also continue facing all the hurdles associated with persons that have suffered from mental health issues," Sikupa said.
The issue of mental health remains something that is heavily stigmatised in the context of Zimbabwe and the communities that we come from. The challenge is with regard to how conversations between family and friends about psychological well being and seeking the help from professionals seems like a foreign concept.
Mental health challenges in the African context have also been interpreted from a socio-cultural perspective where in the past it was seen as a curse or ngozi.
In this light, many are under-educated about issues that relate to mental health awareness and illnesses like schizophrenia, anxiety, depression, bipolar and also eating disorders which often are downplayed.
There is also self denial by those who suffer from mental health, leading to their detriment and in many cases, suicide.
Sikupa 'Static' explained: "As an artiste, I am of the belief that there is need for creation of platforms that can help people in the arts sector whenever they experience depression. It is important for individuals to receive appropriate mental health counseling, which is beyond the reach of many in the country. If people; and especially men, do not receive any form of help, their minds become flooded with thoughts that aggravate the desire to commit suicide as frustration is amplified.
"In one of my songs titled "Umahamba Yedwa" (he who walks alone), I sing about the pain and the challenges of stigmatisation that people like me who have suffered mental health breakdowns face. The lyrics are in Ndebele, and they go on to state that people don't like me, the radio ignores me, and the other rappers call me the man that walks alone, and I feel like an outcast. In the song, I address the challenges of stigma that people who have mental health problems face; especially in the arts sector as they are usually not spoken about. The advantage is that I speak from experience," he said.
Static added: "Eventually one gets to adapt to the stigma and normalises it as life has to go on. As a creative, my mission now is that I have to address the realities faced by persons with mental health challenges, which mostly affect the youth. When discussing the crisis of mental health challenges faced by the youth, it is of importance to take into cognisance how drug abuse is another factor that aggravates the precedence of mental health challenges."
He said on his part, his mental health breakdown was due to depression and stress.
"When I was admitted at Engutsheni Mental Hospital, I saw several young people that were admitted at the drug rehabilitation centre there. Some told me that they suffered from hallucinations and heard voices that ordered them to kill themselves. That is how serious mental health issues can be."
Just last week, drug abuse issues led to admission in hospital of 17 youths from Entumbane, who had an overdose of drugs. The media was awash with the sad story.
"We need to fight the scourge of drug abuse as I see many young people falling into the evil scourge of drugs, which has become a big problem in the country. Government needs to provide viable options for the youth to ensure they do not resort to drug abuse due to the high unemployment. Communities have large numbers of unemployed youths. They resort to drugs due to idleness and depression.
"We have few hubs that can be of assistance to keep young people busy so that they desist from drug abuse. There is a need for setting up more arts and sports hubs, and vocational skills training that can assist young people and reduce mental health breakdowns".
"In my E.P called Bulawayo Outcast Grinders, I also address the need for more attention to mental health issues and the realities of the challenges and the burdens that the youth face. It also addresses the existence of the artiste too, and how society has to contribute to the growth of the creatives through appreciating young artists and investing in their work," Static said.
The music industry has been characterised by gate-keeping which blocks the success of other artistes and in this case can increase the precedence of depression and stress. If an artiste feels sidelined, they become stressed and depressed and this can trigger mental health episodes and so there is need for more attention to be put on the challenges that the youth face; especially those coming from the economically disadvantaged areas.
The local hip-hop culture can actually play a critical role in attempts to tackle these issues. In the process, it can encourage open conversations aligned to issues of mental health and also cast a positive outlook on mental health problems.
Hip hop culture is eclectic as murals are also a part of the synergies, while the uplifting colours from the murals create an optimistic imagery, which can demonstrate to the public that mental health issues do not have to be a dark and also very negative topic.
Art such as drama, plays, and poetry can also be used to celebrate mental health and in the process facilitate the acceptance of all mental struggles no matter how small or large.
n Raymond Millagre Langa is a musician, poet, orator, independent researcher and founder of Indebo edutainment Trust. You can follow on Face book @Millagre Ray Langa, on Twitter you can follow on #Millagre Langa, email. millagrepapito@gmail.com or indebotrust@gmail.com.
Related Topics