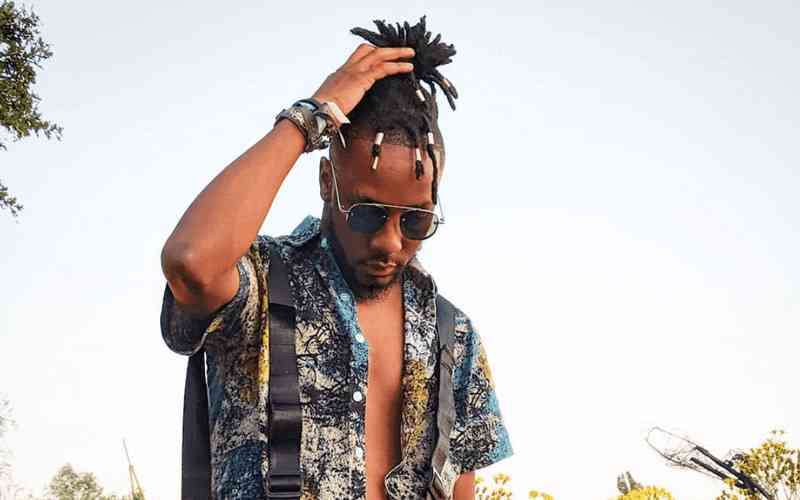 UNITED KINGDOM-based musician Qounfuzed has been cleared of copyright claims made by an upcoming artist named Tepher B.
The latter accused the Kamunamato Kemu Bhawa hitmaker of "stealing" his song concept and made the song Body, which is accompanied with a video starring by vivacious vixen Kikky Badass.
The claim was made to YouTube resulting in the video being pulled down.
Qounfuzed's team made frantic efforts to defend the claims, leading to them being cleared and the song was brought back to the video sharing platform.
Qounfuzed was alerted that having Body was back on YouTube.
"Boy is back on YouTube. We sincerely apologise for the inconveniences and disruptions caused with the confusion and controversies surrounding this particular song Body, but we can assure you that after all the reviews and investigations, proof and evidence from both parties was submitted to the YouTube board by our legal representatives and I was found not guilty.
"Therefore YouTube has restored the video back to our channel and we have managed to reclaim back our 100% content copyrights that we legally own with no penalties on our channel as it was a false claim.
"It has been a tough week and some days fighting back and forth with the claimant trying to find common ground, but finally we are here to celebrate once again. To the claimant I just want to say God bless you, you are forgiven and all the best in your music career moving forward," he said.
Related Topics