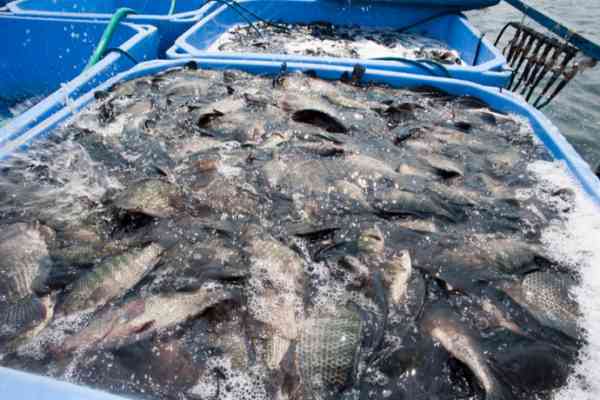 GOVERNMENT says unsustainable fishing is contributing to the depletion of fishing yields in Lake Kariba.
Addressing delegates during the launch of the Lake Kariba inshore fisheries management plan recently, Environment and Tourism minister Nqobizitha Mangaliso Ndhlovu said fish yields in the lake have been declining over the years.
Ndhlovu said several factors which include overfishing and the use of unsustainable fishing practices were to blame for the decline, before calling for the full implementation of the fisheries management plan.
The plan was developed through a technical co-operation programme between government and the Food and Agriculture Organisation (FAO) to enhance sustainability of small-scale fisheries in Lake Kariba.
"It is, indeed, possible that communities can become effective institutions for sustainable resource management, but only if they are granted genuine proprietorship, that is the right to use resources," Ndhlovu said.
"This Lake Kariba inshore fishery management plan will give opportunities for wider community participation, social dialogue and collaborative partnership among various stakeholders and development partners."
Lake Kariba is the world's largest man-made reservoir by volume.
"The fish sector must provide diversification of livelihood options, while enhancing value addition to broaden income earning for the benefit of our people, and principally the people in the local community of the Zambezi Valley," he said.
"We, therefore, count on the sustainable management of the fishery to add to continued employment of the local communities of Kariba and contribution to the national gross domestic product."
FAO representative for Zimbabwe, Lesotho and Eswatini, Patrice Talla, said research conducted in Lake Kariba had shown that increasing temperatures also affected fisheries productivity.
Talla said fluctuating lake water levels affect the actual fishing activities by fishery-dependent communities.
"Small-scale fisheries globally face many challenges that render them vulnerable to global climatic and socio-economic changes. Enhancing sustainability of small-scale fisheries of Lake Kariba is necessary for improving fisheries management and also improving availability of fish for food security and economic growth," he said.
Related Topics