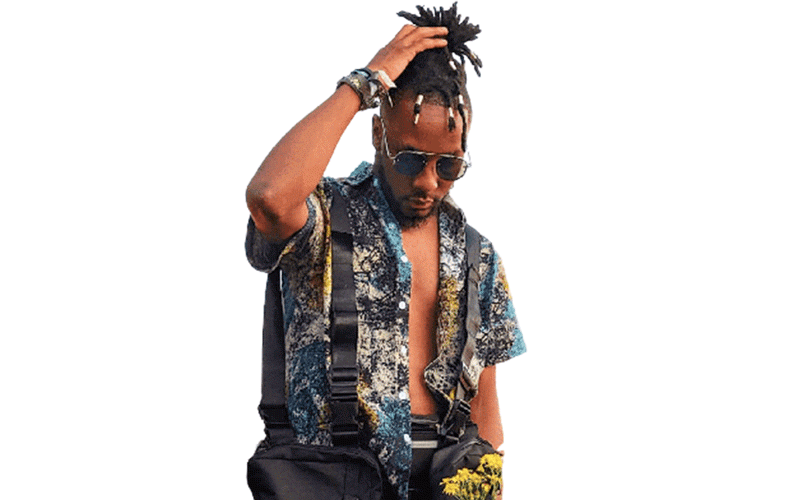 AFTER giving up on Winky D following years of seeking for a collaboration, United Kingdom-based singer and songwriter Qounfuzed said he was surprised when the Zimdancehall king finally agreed to collaborate with him on a song off his album Eureka Eureka.
The duo worked together on a song dubbed XYZ, which has proved to be one of the fans' favourites.
"XYZ is something I never expected; I was surprised when I got the information that I was going to be collaborating with Winky D," he said.
"I guess it's all about God's timing and I think it's true what they say about patience. I remember I once stopped my management team from asking for a Winky D collaboration to avoid embarrassing myself and my brand as I thought that was a no-go area.
"Well for some years I have been working with Layaan Souljah, the younger brother to Winky D, and it was only last year when I did highlight to him that I was thinking of doing a project with 'Rasta' as we call him.
"So I sent my demos and they said they would listen to them, but in my head I was just thinking whatever happens, happens.
"I did not want to pressure them as I knew both our schedules are always busy so I respected that and gave it time, Layaan and I would do other projects as I waited for a response and feedback, but the last response I got was that maybe the next demo was going to come from their end instead and I was cool with that idea too."
Winky D has for the greater part of 2022 sampled the song XYZ when he performed live. Many would have thought the song was done already.
"So, I just had to wait till around November and that's when I was given the XYZ demo," Qounfuzed said.
"I was shocked as I already knew the song existed and was to be released soon as he was hinting at people and sampling it during live performances.
"I just couldn't believe the news because I already knew it was a good song.
"I didn't have any idea of what I was going to write on the verses since I already had a slightly similar unreleased song concept called Now And Then, which I had also been sampling at my shows and my social media pages although this particular song is quite different as it speaks of lost friendship and this one speaks of exes.
"I kind of felt stuck and felt like I had exhausted my thoughts already on that particular theme and topic."
The Shisha hit maker described working with Winky D as a learning experience.
"Working with Winky D means serious business and it's a different experience altogether," Qounfuzed said.
"He is a perfectionist and so am I but sometimes it all comes to understanding each other and letting each other express our art and creativity.
"Then for me it was a learning experience too as I have so much respect for him."
The previous year saw Qounfuzed dropping club bangers such as Shisha, Kamunamato kemubhawa, Mudhudhudhu and others.
"The year 2022 was a good year for me as I had at least a total of five club bangers rocking parties and events then up to nine songs doing circulations across the globe on radio, social media and the streets," he said.
Related Topics