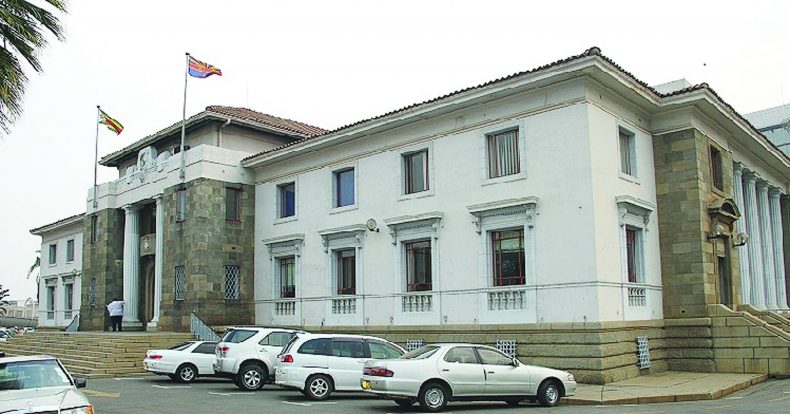 The brazen interference in the affairs of the Harare City Council by central government is a demonstration of Zanu PF's scorched earth policies that only do harm to long suffering citizens.
A resolution pushed by Citizens Coalition for Change (CCC) councillors to block a move to send a delegation of 60 to the just ended Zimbabwe International Trade (ZITF) last week saw the local government ministry swinging into action to spite the opposition councillors.
The government took the side of the Douglas Mwonzora led MDC-T, which sent the bloated delegation to Bulawayo despite the outcry that the city can ill afford spending US$136 000 when it is struggling to deliver basic services to ratepayers.
CCC wanted the delegation to be reduced to a manageable figure of six, but the government thwarted the well-meaning resolution.
Council is currently soliciting for donations to buy front-end loaders, tipper trucks, refuse collection trucks and fuel for service delivery yet it splurged such a huge amount of money on an activity that is unlikely to help the local authority generate revenue.
It is money that has gone down the drain with the government's blessings.
Last week's activities were not an isolated thing.
For over three years, Local Government minister July Moyo has made it almost impossible for the Harare council to function properly with the frequent suspensions of elected mayor Jacob Mafume on spurious charges.
Moyo has been aided by Mwonzora in crippling the local authority with the wholesale recall of councillors that belonged to the MDC Alliance.
It is clear that politics is being allowed to disrupt service delivery.
The quality of life in Harare continues to deteriorate at a very alarming rate with residents going for several days without water while garbage is piling up on the streets because the city council does not have the resources for effective service delivery.
Several other urban local authorities controlled by the opposition face a similar predicament because of serious government interference in their operations.
Zanu PF's warped logic is that if the opposition run councils are allowed to operate smoothly it will prove that they are a better alternative to the status quo at national level.
The ruling party would then pretend to be the saviour when the councils are pushed to the brink.
Moyo and his acolytes have to realise that it is the residents who are bearing the brunt of their politicking through the deprivation of essential services and this needs to stop.
Related Topics